A new survey reveals how power disruptions might bring at least 1 in 4 business to a halt causing significant loses in revenue, data and staff hours.
• 75% of senior professionals said that all or most of their workforce use computers and rely on information stored on local servers
• 72% of businesses said operations and revenue would be disrupted by electricity related issues
• 62% of employees have experienced a failure at work
• 39% either don't have a power continuity plan in place, or didn't know
Data collected by UPS Systems, a leading supplier of business power continuity solutions, reveals that three-quarters of businesses rely on powered devices and information stored on local servers in order to function. 71% said business operations would be disrupted by a power cut with 49% stating that a power failure would impact every single person within the business.
Despite the obvious impact issues might cause, over a third of the senior professionals surveyed said they do not have a power continuity plan in place (23%) – or they don't know what it is if they do (16%).
As a result, it is no surprise that 62% of businesses in the UK have lost power at some stage with staff complaining that they can last from either a few hours (40%), most of the day (10%) or even longer (12%).
Meanwhile, there is increasing concern among politicians that these figures could get even worse. In January 2018, a House of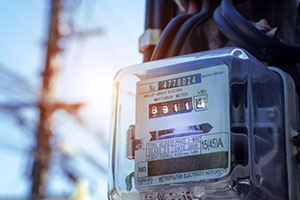 Lords committee warned that Brexit could leave the UK more vulnerable to energy supply shortages1.
Power issues do not just cause disruption to staff and operations. Even the smallest drop in power can damage servers resulting in data losses and system failures – with long-lasting effects. Therefore, it is vital that businesses consider protecting themselves and seek advice.
John Peers, CEO of UPS Systems says: "This new data doesn't surprise us. We've seen a great uptake of our products in recent years as more and more businesses realise the importance of protecting their systems and data. Though sadly, we still get the odd client who has suffered a great financial loss to their business as a result of not having protective systems in place – which is why it's so important to us that we share this insight."
It is said that there are 5.7 million businesses in the UK3. If the UK were to experience Brexit-related power shortages and 1 in 4 business do not have any kind of power continuity plan, it would impact over 1.4 million business potentially costing the UK several billions in lost revenues.
Whilst this number may seem steep, it is believed that Google's 2013 outage cost them £100,000 per minute2, and Amazon domain outages may have cost $1,104 (£859) per second4. Meanwhile, Datacenter Dynamics magazine published figures that downtime incidents might cost £412,800.
To view the full survey and results, click here