Why you should
advertise with us!
Advertising is a smart business decision.
Want to be in the electrical industry's own guide to essential products and services? We help by putting buyers and sellers within the industry in direct contact.
Target Audience: Distributed directly to electrical wholesale outlets and the other larger electrical contracting companies.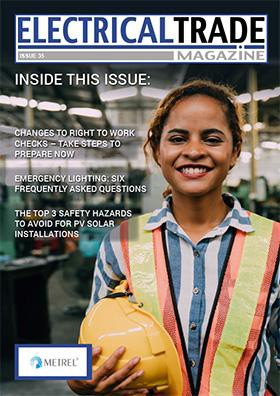 All postal distribution handled by Royal Mail *.
* Royal Mail Cruciform © and Trade Mark of Royal Mail Group Ltd Reproduced by kind permission of Royal Mail Group Ltd All rights reserved. No part of Royal Mail Cruciform may be copied, issued, downloaded, communicated or otherwise used without the prior written permission of Royal Mail
Contact:
If you want to learn more about how Electrical Trade Magazine can help your business click here or contact 01257 267677
GDPR Compliant