by Emma Cook
Last August, Theresa May advised UK firms to stockpile essential goods in preparation for a no deal exit from the European Union. A few months on, and with no deal looking ever more likely, businesses are questioning what their future looks like after 29th March.
Despite being told that stockpiling ahead of Brexit is a 'sensible' idea by the prime minister, retailers and stockists have received no real guidance from the government in regards to what, and how, they should be stockpiling. Lack of clarity when it comes to who is expected to do what in the event of a no-deal Brexit, has left businesses having to prepare for any eventuality. And with the uncertainty of a post-Brexit Britain, many companies are making the decision to store a surplus of vital products.
The guidance that has been given to businesses, suggested that they should consider setting up extra warehouses for storing goods in preparation for the inevitable delays after 29th March. Lorries from the EU currently take 2 minutes to be checked at the UK border, compared to non-EU lorries which take around 20 minutes. Meaning that, even in the best-case Brexit scenario, longer waiting times for goods transportation are unavoidable. A number of pharmaceutical companies have already confirmed that they have begun to stockpile products to ensure that patients don't miss out on essential medicines in the wake of Brexit.
Food is another particular concern. Less than half of all food consumed in the UK is currently supplied by UK-based producers, meaning that with increased trade restrictions, prices and wait times, it could be harder for consumers to get the food they want. A DEFRA report noted that 30% of the food we eat is currently imported from another EU country so, post-Brexit, we could witness a shortage in up to 30% of our food products if companies don't begin to stockpile.
But what will this stockpiling mean for British warehouses? The media warns that the UK doesn't have enough storage to accommodate surplus stock, but this is not the case. There is adequate space- it is just in warehouses that are already in use. Most warehouses are only around 75% full or less, and by optimising their space they could capitalise on the extra storage currently going to waste.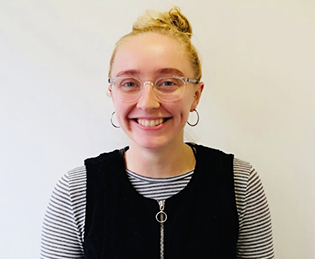 Making extra warehouse space available to other companies would not only be financially beneficial, but could be a way of spreading a positive brand message. Companies who offer their extra space will align themselves with the sharing economy, a modern movement predicted by many trend forecasting agencies such as LS:N Global and demonstrated by popular modern start-ups including Airbnb and Uber
For businesses who use the extra space, storing extra goods will help to defend them against a potential slump in profits after Brexit. And with a number of leading companies including Airbus, the NHS and big-name supermarkets already confirming that they are beginning to compile extra goods, it's clear that it is something we should all be doing.
But how can warehouses capitalise on their extra storage and increase their space? There are some simple steps every warehouse-based business can take to quickly see an increase in their workspace and prepare for the implications of Brexit, whatever they may be.
Introduce or revise your current inventory management system– keeping track of everything that enters and exits your building will ensure that no unnecessary room is taken by a product that should have already left your warehouse.
Ensure equipment is up-to-date– equipment that works effectively will help to transport goods as quickly as possible, freeing up space more quickly, as well as preventing delays through machine downtime.
Use the right packaging for each product– ensuring all your goods are stored in appropriate packaging will help to avoid excess space being dominated by products which do not need it.
Organise workstations– this may sound simple, but is one of the easiest ways to quickly increase space. After a long day in the warehouse it's easy to ignore tidying, but taking 5 minutes to declutter the space could transform your warehouse's capabilities.