​
Specialist partner to the electrical and industrial trade, Carl Kammerling International (CKI), is launching its 2022 Magnetic promotion and incentives scheme, back by popular demand.
Running from 1st September to 23rd December 2022, Magnetic is offering 298 products on promotion across the C.K Tools, C.K Magma, C.K Classic, Avit and Kasp Security brands – 90 more products than last year making it CKI's most expansive Magnetic promotion to date.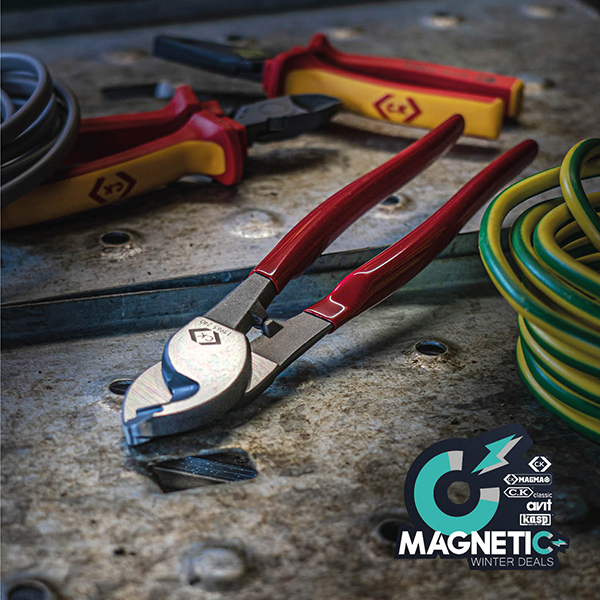 Moreover, discounts of up to 65% are available as well as ten exclusive added value packs which provide additional items for free. A range of marketing assets will also be available to stockists, including brochures, 10 varieties of counter box, counter mats, leaflets, window stickers, posters, and digital flyers.
For the first time in its history, Magnetic is also offering a connected reward scheme[1] with CKI's Fusion promotion, which ran earlier in 2022. The scheme offers a number of incentives for both independents and national chains, from free Love2Shop vouchers up to £1,000 in value, to free of charge stock, based on minimum qualifying orders. Free delivery is also being provided on all Magnetic orders.
Paul Pugh, Head of Marketing at CKI, said: "CKI has been a long-term partner to both the electrical and industrial trade, and we understand the importance of having those opportunities for incremental profit – especially in the current economic climate. Magnetic is our way of supporting stockists and ensuring they can stock up cost-effectively through the perfect promotional mix of proven sellers, core items, full ranges and great value deals."
For further information on the terms and conditions of Magnetic 2022, visit www.carlkammerling.com/magnetic_2022/ or call customer services on 01758 701070 for more information. ​