For product development to be successful and efficient, strategic outsourcing is often needed to reduce lead times, cut production costs and ensure improved product quality. This means selecting the right contract manufacturing partnership.
When it comes to choosing your contract electronics manufacturer (CEM), there are five key factors to consider:
1. Contractor relationship
You should always know who your point of contact is and feel comfortable communicating your needs, concerns and project requirements with them – and should be able to trust them to tell you if problems crop up or if there are any issues you need to address.
2. Capacity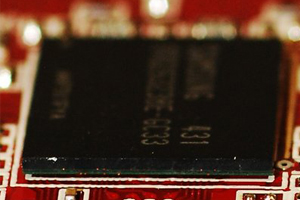 It is important to research a manufacturer's suitable capacity for your production. If you have prototypes you could be better off choosing a CEM that can do a low-volume quick turnaround, for example. You also want to be sure your contractor has room to accommodate your business and grow production, so ask what their plan of action is if they earn enough business to operate at maximum capacity.
3. Cost
Firstly, determine if price or delivery is of most importance to you; it may be that to achieve the cost required, you need to look at longer-term coverage and delivery options. Quick turn manufacturers may also cost more than those on standard lead-times. And if you have requested a quote from a company, don't be shy in asking them to justify their price.
4. Location
You should be able to communicate freely and effortlessly with your CEM on a potentially daily basis, so it's important to consider whether to choose a UK or offshore contractor. A good CEM will be able to tell you why you should use their company as opposed to a foreign or domestic source, in relation to your specific project. Remember to clarify where they manufacturer the product as well.
5. Quality control
Always ask your CEM if they have a dedicated quality manager and what quality control procedures they have in place. They should have the proper certifications for your specific product application if required and should be able to answer any questions you have about the production of your product; for example, what their corrective action process is or how they implement 'new product integration'.
Short-listing candidates
Once you've narrowed down your potential manufacturers, it's important to visit candidates in person to observe their operations and determine their capabilities. Enquire about their equipment purchases and look at their electric components stock as well; a financially stable company will be able to make significant hardware investments and can support advanced component purchase, which will create a smoother manufacturing process and reduce lead times.
References from previous customers or past partnerships also offer valuable insights about the manufacturer's capabilities, so be sure to consider these as well – especially references from companies which have outsourced similar processes to yours.
There are many things to consider when choosing a CEM, but if you factor all of the above points into your decision-making, you will be able to make a more educated choice when it comes to beginning production on your project.
Why work with EMS?
At EMS, we offer class-leading PCB, cable and turnkey assembly solutions – as well as supply chain management, Automated Optical Inspection, and a range of Automated Test Solutions. All of our inspectors and operators are fully qualified to guarantee high-quality assembly processes at all stages of production, with all assemblies manufactured to the highest standards.
We can offer fast turnaround times to meet your requirement and provide clear visibility at all stages of the EMS process to guarantee the required delivery date. Our purchasing power also provides significant cost down opportunities whilst maintaining on-time delivery and high-quality assemblies.
To find out more about CEM or how we can help you, please visit https://www.emsolutions.uk.com/ or get in touch today to discuss your specific requirement in further detail with one of our sales representatives.