Generation 4 Change (G4C), part of Constructing Excellence – provides a platform to grow and learn through creating development and networking opportunities with a broad spectrum of construction industry professionals.
Generation 4 Change is passionate about showcasing emerging talent and the 2019 Midlands G4C Awards celebrate the achievements of young industry professionals and provide an exclusive opportunity to celebrate outstanding examples of excellence and best practice within the construction sector.
Enter Today
G4C aims to be the organisation that is the driving force for industry change, through the development of the future industry leaders. To gain recognition and industry acclaim – enter the Midlands G4C Awards to kickstart your career in construction. These awards recognise young achievers under 36 years of age and are not restricted to those engaged with the Generation for Change movement within Constructing Excellence.
There are six categories available to enter:
Apprentice of the Year
Judges are looking for trade or technical apprentices who are currently undertaking or have completed training since January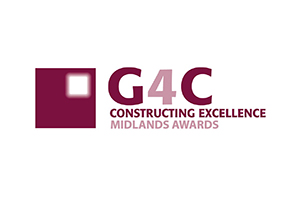 2018. Award submissions should demonstrate how the candidate has created a positive impact on the industry, organisation or college, through a commitment to personal development.
Student of the Year
For candiates who stand out from the crowd, the judges are looking for students who demonstrate high skill levels and motivation while aiming to become one of the future leaders of the industry. This award is open to any Higher Education or Further Education students within the construction and built environment sectors, at any level.
Young Trainee of the Year
Training can include short courses, industry recognised training and personal development. Judges are looking for candidates who are currently undertaking or have completed training since January 2018. Applicants should demonstrate achievements throughout their career and how they have developed communication, team and leadership skills.
Young Professional of the Year
Judges are looking for candidates who have completed professional studies or professional development within the construction and the built environment sector since January 2018. Applicants should demonstrate how they have excelled, by striving to make great contributions to the industry, while demonstrating exemplary performance in their field of expertise – standing out from their peers.
Mentor of the Year
Judges are looking for individuals of any age, who have a good knowledge of current topics in the industry and have shown a commitment to developing future leaders by investing time to nurture and mentor, while offering support and guidance.
Commitment to Training & Development
This award is open to organisations with any number of employees who have demonstrated and sustained a commitment to training and development. Judges will be looking for companies who invest time and resources into developing the next generation and set clear targets providing staff with regular appraisals and feedback.
For more information on each Midlands G4C Award category visit: https://www.g4cawards.co.uk/enter-now/categories