Outdoor displays are the first sign that Christmas is coming, but it would be a shame if the cost-of-living worries were to dampen the collective 'holiday spirit' too much.
So, why not help people keep the magic alive with timed, energy-saving control from the comfort of indoors?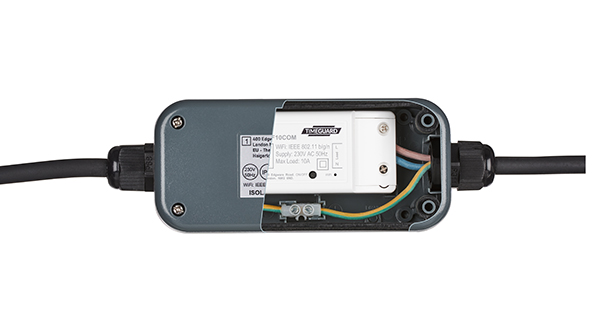 With Timeguard's weatherproof WF10 Wi-Fi Outdoor Controller connected in line and within range of the home router, app-based control is extended to outdoor devices.
They can then be controlled by a smartphone or tablet using the free, global TuyaSmart App, which also offers voice control via Amazon Alexa or Hey Google.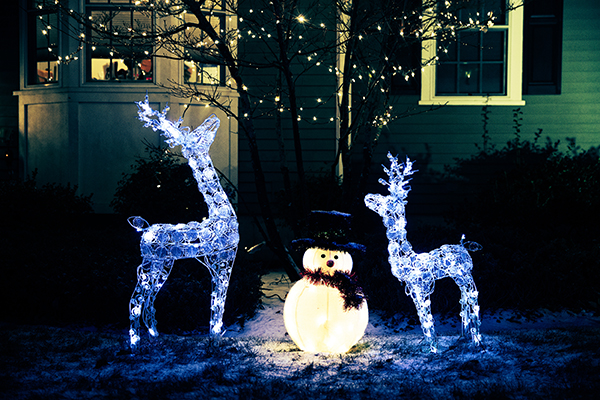 Setting daily, weekly or countdown timing is straightforward, as is the manual override. With 10A (2300W) switching, this neat device is an easy-install solution with its large terminals and two PG11 cable glands included.
Not just for Christmas, this is an all-year-round solute not controlling outdoor power.
See the full range at www.timeguard.com
Smart homes for all
What does the term 'smart home' mean to you? On the one hand there are the mega mansions with everything from high security to home cinemas. At the other end of the scale, we see the automatic doorbells and cameras (for example "off Amazon"), usually DIY installation but that may do little more than let you watch what's going on. However, the DIY approach can also go horribly wrong, as one man found out in court last year, when a judge agreed that the positioning of his cameras had placed a neighbour under continuous visual surveillance and awarded damages against him.
Neatly bridging the gap is the new generation of smart Wi-Fi controls for professional installation. So, look out for smart wall sockets, in-line adaptors and fused spurs with Wi-Fi control at the wholesalers and win the business that's there for the taking.
♣ Twin Wi-Fi wall sockets can offer daily and weekly timing programmes and countdown timing, with each socket under individual control.
♣ Smart fused spurs are easy replacements forbasic spurs, especially as the mains wiring is already in place. They can provide remote time control to wall and immersion heaters, towel rails, appliances like washing machines and dryers, and outdoor or display lighting.
♣ Timeguard has Wi-Fi controlled security covered too with its integrated Wi-Fi camera, built to simply plug into any of its NightEye outdoor LED floodlights. It's an approach that doesn't require any extra wiring.
Customers' eyes are open to the possibilities of smart control, but they are wary of the downfalls of inferior specification. After all, no-one wants the hassle that comes along with poor quality, inadequate specification, vague instructions, and lacklustre support. So, it makes great sense to look for trusted brands like Timeguard with guaranteed quality and expert control using a stable, proven app like the global leader 'TuYa'. Yes, whether it's to save energy & save money, or improve security, or simply for added peace of mind, let's all benefit from being 'smart'.