​
Established in 1979 Electro-Wind have been designing and manufacturing single and three phase transformer products for customers in the UK, Europe, and Global Markets over the past 40 years. As a second-generation family owned and operated company, over the past couple of years Electro-Wind has seen exponential growth, both standard and custom-built products have proved to be in demand.
Material shortages in the general marketplace has boosted their UK manufacturing base. With a strong commitment and continuous passion for the businesses' success, Electro-Wind have expanded their manufacturing premises to be based over the two sites. Investment in stock has proved not only to ensure continuity of production but enables prices to be kept as consistent as possible.​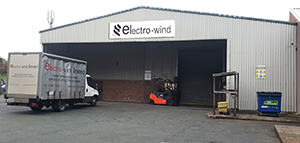 With an ongoing recruitment campaign in place, Electro-Wind's director Rachel Stanley-Cooper commented "We are continually looking for candidates that are passionate and committed to working in a established company with forward thinking values to sustain our growth and for succession planning and promotion." With a very low staff turnover, many of the long-established team members have worked for the company for over the 20years, however the business has expanded dramatically over the past few years with the addition of many new recruits.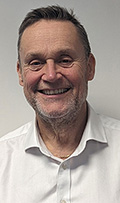 Jeff Roberts has most recently joined the sales team. With a strong background in the electrical distribution and wholesale markets he has had many years direct experience within the electrical industry.
​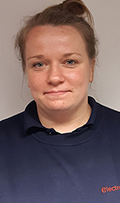 Justyna Rokita originally from Zabrze, Poland moved to England 18 years ago. Justyna has many years of experience in electrical assembly work and currently works winding small to medium sized coils.
​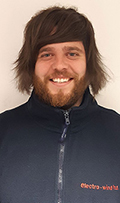 Jack Colclough attended engineering courses at College and a Mechanical Work placement before joining Electro-Wind in the winding department
​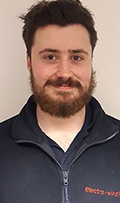 Alister Holmes joined the assembly department as a core builder, Alister's considerable experience came from working in Bespoke Lighting for several years
​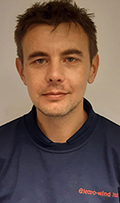 Matt Gould has an electrical background as a qualified Electrician prior to joining Electro-Wind as a builder and finisher
​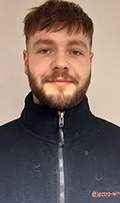 Chris Ball worked in the construction industry whilst working on an engineering qualification before joining the winding department
Demand for custom built, British made products seems to be higher than ever and the drive to sustain growth and invest in staff is an ongoing priority for Electro-Wind.
Visit the website for more information: www.electro-wind.co.uk ​