Industry leading training provider, Develop Training Ltd (DTL), is warning that firms will face a dash for compliance when new electrical wiring regulations are released next month.
DTL says many firms will be caught unawares by the scope of the changes in the new British Standard requirements for electrical installations.
The Institution of Engineering and Technology's 18th Edition Wiring Regulations, which form the basis of the updated BS7671:2018, will require significant retraining for all UK electricians. It is due for publication in July but the major changes to the previous edition have already been announced, and they look set to have a big impact on the UK's 265,000 electricians and electrical fitters as well as the organisations that employ them.
DTL says many operatives will need to attend a three-day course, rather than the one-day refresher courses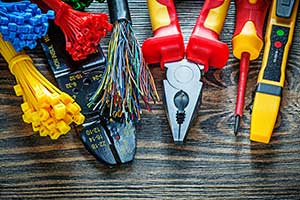 that have previously sufficed after an update was released.This could place a huge operational burden on organisations employing multiple electricians.
DTL is recommending that only those who have gone through 17th Edition third amendment training in the past six months will be eligible for a fast-track one-day course.
However, with all new installations having to be designed to meet the new standard from January 2019, DTL says the stakes are too high to risk skimping on training.
Chris Wood, CEO of the training company, said:
The new regulations reflect the changing technological, regulatory and political environment. For example, there are new introductions covering energy efficiency, electric car charging and the way that wiring should be supported to protect it from a building collapse in the event of fire. There are many other changes, which amount to a very significant evolution in the regulations. Clearly, the fallout from a non-compliance event could be immensely damaging for any organisation that employs electricians. So the new edition is sure to have major implications when it comes to training people to ensure that the regulations are met."