Father and son duo, Delroy and Omari James and their business Eastway Electrical has been selected to appear in a new advertising campaign for Square, the payments company for small businesses founded by Jack Dorsey. The duo will appear in the new national TV ads from May 1st, as well as across print, online and social media.
The 'Square and Fair' campaign has been created to celebrate the UK as a nation of shopkeepers and independent business owners. Set to the 1942 wartime song "The Thing-Ummy Bob", performed by Gracie Fields, the ad features a selection of real businesses of all ages and backgrounds who use Square's technology.
Eastway Electrical were selected as an example of a business in the home and repair sector that is seeing measurable business benefits from using Square, the service that allows them to accept card payments easily and quickly. Square was founded in 2009 and serves millions businesses around the world. It launched in the UK in March 2017 with a mobile card reader that makes it easy for business owners of all types to accept card payments.
Eastway Electrical was founded by Delroy James in 1998, and began originally providing electrical services to a local authority in the area. When the work with the council began to slow, Delroy realised he needed to evolve and diversify to survive. In 2016, tasked with reinvigorating the business, Delroy's son Omari joined the company bringing a fresh new approach and introducing new technologies.
Co-Owner Omari James says: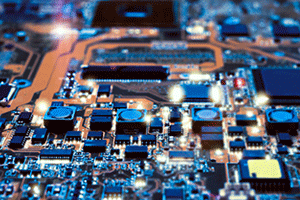 "As our business transformed, we had a real problem when it came to cancellations due to a lack of payment system. Potential customers would book appointments and then cancel them. We were losing money and needed a solution. Since we've signed up to Square, we can take deposits over the phone, our cancellation rate has completely dropped and our pipeline of work is now secure."
"We researched a lot of systems before choosing Square. Most were offered by the banks and required lengthy contracts or minimum transactions amounts. As a small business, it just wasn't feasible for us to commit to something like that. With no contracts, commitments and competitive rates, Square really has transformed the business."
With a fresh approach and the uptake of new technologies such as Square, Eastway Electrical is continuing from strength to strength and now provides electrical services to both residential customers and commercial properties across London.
For more information about Square please visit www.squareup.com/gb and to learn more about Eastway Electrical please click here