Well documented research into human behaviour in emergency situations shows that 75 percent of people react immediately to clear authoritative Fire-Cryer voice messages in the event of fire.
Education is one sector where voice commands that instruct and direct students and staff on how to leave a building or other area during an emergency is widely recognised as the most efficient and safest solution.
The advantage of using multi-message voice sounders in schools and colleges is that traditional fire alarms can be mixed with everyday messages such as class change, rather than the customary practice of schools using the fire bells or sounders to announce class changes which has the potential for confusion during an actual fire or routine test.
A recent extensive voice sounder installation illustrates the merits of the multi-message solution. A fire safety system upgrade at Harwich and Dovercourt High School, a mixed secondary school and sixth form with academy status serving more than 1,200 students aged 11 to 18 years, has 110 Vimpex Fire-Cryer Voice Sounders at its heart to help protect students and staff.
Such a busy, multi-use facility as a senior school demands a bespoke evacuation and warning system solution. Installed by life safety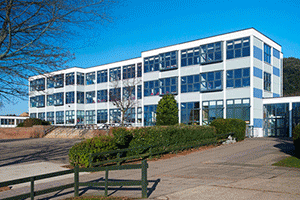 systems specialists Anglia Fire Protection Ltd., the system comprises 24 Vimpex wall mounted Fire-Cryer and 86 high output Midi Fire-Cryer Voice Sounders, with custom built voice message controllers built to the customer's specification.
Vimpex's Fire-Cryer Voice Sounders can be programmed to produce bespoke messages and tones specifically designed for the educational environment. Vimpex's Fire-Cryer is the only voice sounder system available with a range of discreet ceiling mounted voice sounders through to high output IP66 voice sounders.
The Fire-Cryer range is the most extensive range of voice sounders available on the market today with five models to choose from and literally millions of message combinations, ensuring that any site requirement can be fulfilled.
The units require no special wiring and can be retrofitted to existing installations. They can be fully synchronised and have a low current consumption allowing simple replacement of existing sounders and bells.
for more ifnormation about Vimpex's Fire-Cryer Voice Sounders please visit https://www.vimpex.co.uk