The Electrical Industries Charity (EIC) is proud to announce the appointment of David Pownall, from Schneider Electric UK & Ireland to its Board of Trustees.
With over 30 years of experience in the electrical industry, David is a highly respected and accomplished leader. He has held various senior management positions including his present role as Vice President of Services at Schneider Electric UK and Ireland. He also manages the Health and Safety organisation for all Schneider Electric employees in the UK and Ireland and has previously headed up the EMEA customer support and maintenance delivery at Rockwell Automation.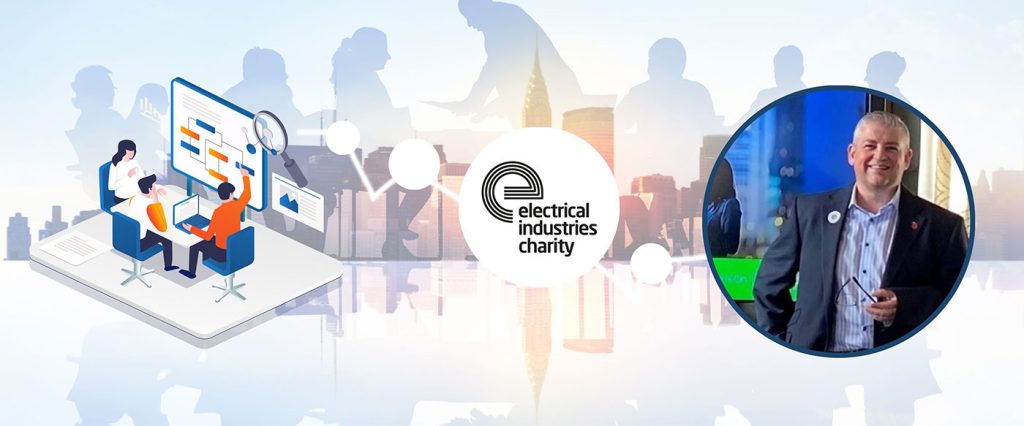 David's appointment to the Board of Trustees is a significant milestone for EIC as it continues to expand its reach and impact in supporting individuals and families in the electrical and energy industry. His extensive industry knowledge, leadership skills, and passion for giving back to the community make him an excellent addition to the team.
"I am honoured to join the Board of Trustees of the Electrical Industries Charity," said David Pownall. "I look forward to working alongside my fellow trustees to further EIC's mission to support those in need within our industry."
Tessa Ogle, CEO of the Charity said, "We're delighted to welcome David to our Board of Trustees. His vast industry experience and leadership will help guide us as we continue to provide vital support to those in need in the sector."
The Electrical Industries Charity is the only charity in the UK that solely supports individuals and families in the electrical and energy industries and relies on fundraising. The charity provides a range of services, including financial assistance, legal advice, mental health and well-being support, apprenticeship and education funding, and family support. If you'd like to get involved or need support, please contact fundraising@electricalcharity.org or call our helpline on 0800 652 1618 open: Mon – Fri 8:00 AM – 8:00 PM Sat 8:00 AM – 1:00 PM.
We're here to help.