Lee Wilcox, 34-year-old CEO of On The Tools, was recognised as one of Maserati's Top 100 Entrepreneurs in a list published by The Sunday Times on Sunday 17th March.
Maserati was founded over 100 years ago by the Maserati brothers who were entrepreneurs and innovators of their era. Alfieri Maserati and his brothers were passionate about nurturing the entrepreneurial spirit and began the journey of Maserati 100 in 2014 by highlighting and empowering like-minded business professionals.
Now in its fifth year, Maserati is pleased to continue celebrating entrepreneurship today with partner The Sunday Times. The theme of Maserati 100 2019 is 'innovators', and the judge panel were set out to recognise entrepreneurs who have had a big idea and converted it into a successful business.
In light of the above, it is safe to say there is no better introduction. Lee Wilcox, CEO of On The Tools has been recognised, nominated, and awarded for his contributed original thinking to the construction industry and has been named a Maserati 100 2019 entrepreneur.
On The Tools is the largest online construction based community in the UK, showcas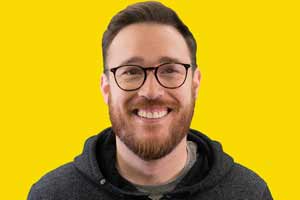 ing construction content and engaging with a self-made community, every day, across social media; reaching over 3 million loyal followers.
Lee Wilcox shares the vision and passion of the Maserati brothers about nurturing the entrepreneurial spirit and wants to provide a solution to the unrepresented construction industry and to provide other professionals with equal opportunities, financial privileges, and perks.
Wilcox said: 'I'm over the moon to be able to announce that On The Tools have been listed in the Sunday Times Maserati 100 Entrepreneur list! Four and a half years ago, I got drunk with Adam Barrie – our Creative Director – and we came up with the idea for On The Tools. Since then we've had the privilege of bringing together the best group of people I've ever met. A group of people that will stop at nothing to help each other succeed, feel safe and be happy.'
All of the 100 2019 entrepreneurs were announced in The Sunday Times on Sunday 17th March. Online you will find a profile of each individual which was published to offer the opportunity to meet the winning Maserati 100 innovators.
This is the latest accolade for Wilcox, who now boasts a number of award wins under his belt, having gone from strength to strength since On The Tools' conception in 2014. As part of the recognition, Lee will attend an exclusive event in London hosted by Maserati, where he and his fellow 99 entrepreneurs will network and celebrate their success.
You can find out more about Lee Wilcox and On The Tools via social media: