Trace Software International announces the signing of a definitive agreement for the sale of elecworks™, the software for the design of electrical and automation projects, to Dassault Systèmes Solidworks.
Trace Software International is the global expert in the design of professional engineering software solutions, with a unique specialization in the electrical industry since 1987 electrical design, electrical calculation, and photovoltaics.
The company decides to sell the elecworks™ electrical and automation design software product line to Dassault Systèmes Solidworks. The maneuver is due to the strategic commitment of the company to refocus its core expertise on the development of software for the electrical calculation and photovoltaic industries to further strengthen its position in the global market.
ELECWORKS™: THE ELECTRICAL CAD FOR THE WORLD
elecworks™, translated into 12 languages, was introduced into the market of electrical schematics design and automation projects in 2009 at the SOLIDWORKS World in Orlando. In 2012, Dassault Systèmes Solidworks, the world leader in 3D solutions, signed an agreement with Trace Software International to complete its schematic design offer. elecworks™, developed by Trace Software and Certified SolidWorks Gold Product, had been then marketed as SolidWorks Electrical. Seven years later, Dassault Systèmes Solidworks acquires the software.
"The investments necessary to continue to improve the solution and meet all the needs of an electric CAD solution had become too important for our SMEs: we have logically agreed to sell this unit of the business to Dassault Systèmes," said Etienne Mullie, R&D Manager and President of Trace Software.
In addition, Dassault Systèmes acquires the intellectual property of software and its development team. elecworks™ and SOLIDWORKS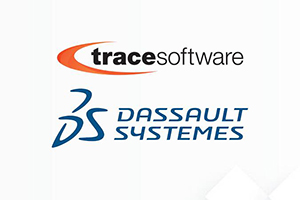 electrical™ are exactly the same product and have followed the same pace of development and updating. For elecworks™ users, there will be no change in the work habits and customers will benefit from the expertise of the vast network of SOLIDWORKS distributors in the world.
Now marketed as SOLIDWORKS Electrical, the software will benefit from the worldwide leadership of Dassault Systèmes Solidworks. In addition to 3D design, this acquisition allows Dassault Systemes Solidworks to meet all the needs of the mechatronic design chain: electricity and automation, mechanics and applied electronics.
After more than 30 years of experience, Trace Software International leaves the electrical design industry world. The company will intensify the investments in the construction industry, where the disruptive force of BIM is unlocking business opportunities, in the photovoltaic and energy markets.
By choosing to focus its research and development efforts on the latest advances in the construction and energy markets, Trace Software once again confirms that innovation is firmly rooted in its DNA.
For more infomration about Trace Softwareplease visit www.identeco.co.uk