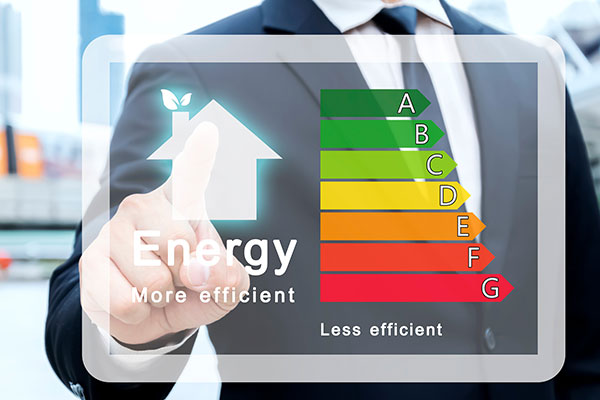 Research proves that rising electricity charges are pushing up energy bills, with analysis suggesting that UK household bills could go up by 7.2 billion pounds over the next two years. With such a prospect, everyone is looking for ways to improve efficiency, reduce their electricity usage and lower their bills. Unfortunately, all providers are in the same position and refusing to accept new customers, so switching energy company isn't an option. The way to reduce your bills is to make concerted efforts to change your habits and consider your usage in order to save yourself some money.
Take matters into your own hands and don't leave everything to the mercy of energy tariff providers. Take action by following the 5 tips below and you'll likely see a positive impact on your energy bill.
5 Energy Saving Tips That You Can Implement to Reduce your Electricity Bills
Invest. Invest in more recent, up to date, and efficient appliances, especially when it comes to big features like boilers. Not only will this ensure that you are in line with regulations and laws, but you will also use less energy and therefore spend less money. Energy efficient are appliances are crucial to reducing energy usage and thereby fuel costs for households.
Insulate. Installing things like fibreglass insulation will have a big impact on the energy efficiency of a home.When you make changes to improve the insulation of your home, you are helping your property to retain heat. When heat escapes with less ease, it keeps your home warm and reduces the need to turn on the electrical heating appliances. Therefore, you will find that this reduction in energy consumption and central heating use will reduce your electrical bill considerably. While certain insulation may prove to be an expense, it will pay for itself in the long run.
Audit. There's no way to make changes if you don't have a good understanding of what you're using. A home energy audit is a great way to see where energy wastage is occurring in your home. A professional auditor with expertise and experience in the field will be able to conduct thorough investigations of your current systems and home improvements. With this knowledge, they will be able to recommend changes that you can make to use less electricity and save on your energy bills. To keep on top of this kind of thing daily, you could consider installing a smart meter. This will help you to have a good understanding of the expensive appliances in your home and how your usage is affecting your bill.
Program. If you can program your thermostat to adjust the temperature of your home automatically you are on to a winner. There is no point spending money on heating when you're not at home or during the night. An intelligent thermostat that allows for programming will enable you to take control of your electrical usage in this regard. Simply lowering your home temperature by a single degree can make a big difference to your energy bill.
Educate. The nags of mums and dads around the country to "turn off the lights when you're not using them!" are not to be ignored. If you can educate yourself on the best practise for saving electricity, you have the knowledge you need to make well informed changes and reduce your energy usage. See what times are peak times for electricity in your area and if your tariff takes these into consideration think about when you're using electricity and see if simple changes to your routine could lower your energy bill.