XS Training provides ONLINE TRAINING COURSES for electricians at all stages in our industry. From beginners, to improvers, to experienced workers looking to attain their ECS/JIB Gold Card.
Since 2011 XS Training Ltd have delivered NVQs, 18th Edition and AM2 preparation training throughout the UK and are now the UK's number one online training provider for the NVQ Level 3 Electrical Installation. To be eligible to undertake these NVQ's you must already have prior experience and qualifications and be currently working in the industry.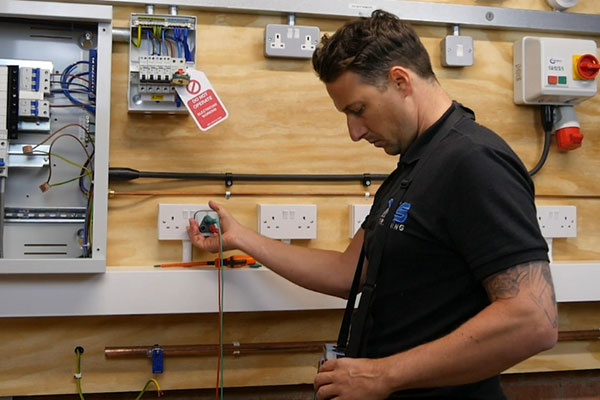 Upon successful completion of your NVQ qualification, you become eligible to apply for the highly prized contractors' ECS Gold Card and JIB grading.
These NVQs are completed online with their efficient and easy to use e-Portfolio system, OneFile.
This means that you can complete the NVQ at a time of your choosing and in the comfort of your own home. Most people comfortably complete their NVQ between three and eight months.
You will be supported by a team of highly experienced trainers and assessors who will provide you with support, advice, and guidance on how to successfully complete your NVQ.
The NVQ courses they currently offer include: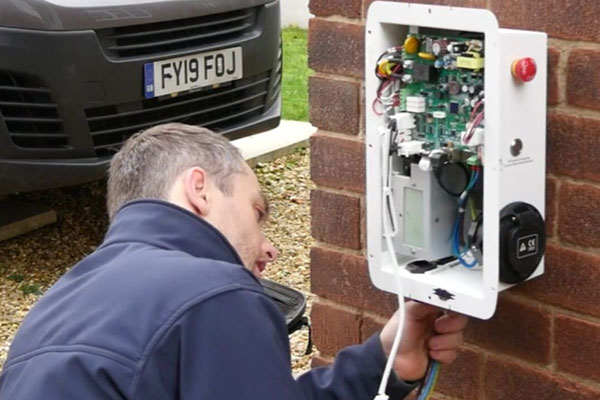 NVQ 2346-03 Level 3 Electrical Installation (Experienced Worker)
NVQ 2346-03 Level 3 Electrical Maintenance (Experienced Worker)
NVQ 2357 Level 3 Electrical Installation
and also the 18th Edition Course
With all the NVQ courses they offer a BESPOKE ONLINE TRAINING SYSTEM, EASY APPLICATION PROCESS, MONTHLY PAYMENT OPTIONS, IMMEDIATE START, REMOTE VIDEO ASSESSMENTS and DEDICATED EXPERIENCED ASSESSORS to help & mentor you through the process.
XS Training Academy Courses
As well as providing ePortfolio based assessor assisted courses in all NVQ Level 3 Electrical qualifications XS Training now also offer additional online electrical courses created through their XS Training Academy.
Courses currently available include the popular AM2/AMS2/AM2E Preparation & Revision course which has had excellent results in boosting the number of candidates passing their AM2 Practical Examination (Unit 399) at the first time of taking to over 85%.
All their online courses are based around a series of video training with a multiple-choice quiz at the end to test your knowledge and understanding.
Other bespoke courses currently available include;
C&G 2365 Level 2 Diploma in Electrical Installations (Beginners Foundation Course)
C&G 2365 Level 3 Diploma in Electrical Installations
C&G 2391-50 Initial Verification
C&G 2391-51 Periodic Inspection & Testing
C&G 2391-52 Initial Verification & Periodic Inspection & Testing
C&G 2919-01 Electric Vehicle Charging Point Installation
PAT – Portable Appliance Testing
and courses on how to comprehensively complete the E.I.C, E.I.C.R, & M.E.I.W.C reports.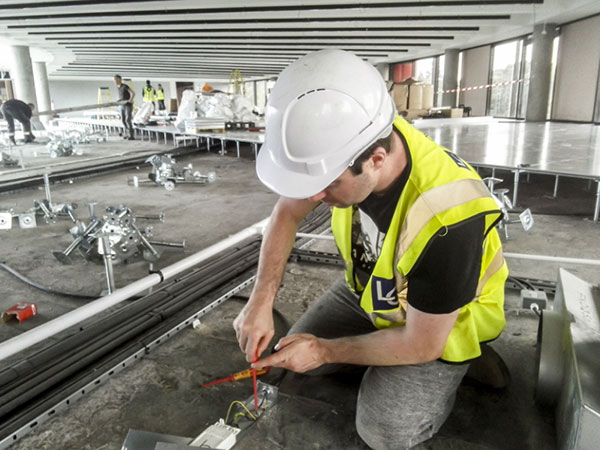 As a fully qualified installation or maintenance electrician you will be secure in a trade with a never-ending demand for your services.
Take the first step in finding out more about becoming a qualified installation or maintenance electrician – contact XS Training today.

Website: https://www.xstraining.com
Email: enquiries@xstraining.com
Telephone: 01535 657059