Midlands engineering contractors I.C. Electrical and Franklyn Yates Engineering Limited have helped to strengthen and boost NHS capacity at a critical time by supporting the delivery of an external consulting room, for the treatment of non-coronavirus-related illnesses.

The project, for Burton upon Trent-based Wetmore Road Surgery, involved the businesses completing electrical installations for a new external patient consulting unit. Designed to prevent the spread of COVID-19 within the main surgery building, the temporary structure will only be used for treating patients with other illnesses.

Patients showing symptoms of coronavirus are being asked not to attend the surgery but to follow government advice by self-isolating and seeking guidance from the Government's online coronavirus service.

Following the successful launch of the unit and to help the surgery maintain continuity during the pandemic, it also sought the support of I.C. Electrical and Franklyn Yates Engineering Limited with a second external consulting room, focused on nurse appointments.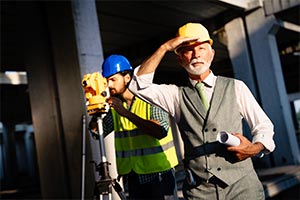 I.C. Electrical, part of international Finnish company, VEO Group, provides complete engineering solutions including the designing and building of control panels, high- and low-voltage electrical systems, as well as communication and automation systems. Franklyn Yates Engineering Limited is an experienced mechanical, electrical, instrumentation, control and automation (MEICA) company with experience across a wide range of sectors.

Shaun Marriott, engineering director at I.C. Electrical, commented: "The COVID-19 pandemic is presenting the NHS with unprecedent challenges in delivering patient care, so any measures that can be taken to boost capacity and protect staff and patients are invaluable. It was a privilege to be able to join forces with David and his team to support on these critical projects, which are helping to save lives in the local community."

David Yates, managing director at Franklyn Yates Engineering Limited, added: "At a time when the nation is saying a huge thank you to NHS workers, we're proud to have played a role in delivering this much-needed infrastructure. From start to finish, we collaborated effectively with I.C. Electrical to deliver both projects to tight timescales, and look forward to any opportunities to work with the team in the future. We also want to thank local healthcare workers for all their hard work."