SELECT is giving its members financial support by offering a significant discount on membership fees to help ease some of the challenges caused by the COVID-19 pandemic.

The trade association for electrical contractors in Scotland has informed its 1,246 members that they will be receiving a 30% discount on their 2020 subscription fees.

Members who have already paid their subscription in full will receive a refund, while those who pay by direct debit will only have seven of their 10 instalments collected.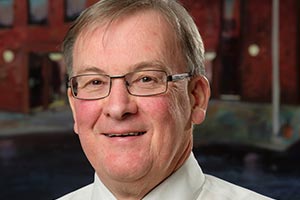 SELECT President Kevin Griffin said: "This financial support package is unprecedented, but we are living in unprecedented times and we believe this decision will offer some much-needed financial assistance to Members.

"SELECT's Central Board is made up of working electrical professionals, all of whom are facing the same challenges as their fellow members. We therefore understand first-hand the issues our sector is experiencing and want to do everything we can to help each other.

"Also, as a not-for-profit organisation, we are purely here to assist our Members and put their needs first – so that's exactly what we are doing."

SELECT Managing Director Alan Wilson commented: "As we begin to come out of the immediate crisis and to return to work, SELECT will continue to ensure that it does as much as possible to support its Members in a host of different ways."

The move is a number of emergency measure that SELECT has introduced to help Members weather the pandemic, including online training, advice webinars and a dedicated COVID-19 hub, updated daily with the latest employment, financial and contractual information.

The association is also playing a leading role in the Construction Industry Coronavirus (CICV) Forum, a collective of Scotland's largest trade and professional bodies who are currently gathering intelligence, sharing advice and speaking directly with government on a variety of vital COVID-19 issues.

SELECT Director of Finance and Resources and Association Secretary, John McGhee said: "This financial assistance is the latest in a host of measures we have taken to ensure our members are fully supported. Our advice and information system has been unrivalled in the construction sector and our staff have supported us magnificently in all sorts of ways."

Alan added: "While it has not exactly been 'business as usual', the SELECT offices have remained open in a virtual sense throughout the crisis and dealt with hundreds of queries from members.

"We have added virtual training courses and online Digital Drop-in meetings as well as updating our website and social media channels daily with the most comprehensive guidance and advice available. This support will continue long after the pandemic has subsided, as we continue to put the needs of our members first."