The colour temperature of LED lighting can have a dramatic impact on the atmosphere and function of any living or work space – but what's good one day, might not be quite right the next.
Making a room functional for a variety of different purposes, from relaxing to late-night decorating and anything in between, would have previously relied on utilising an array of different lights and lamps. Thanks to the latest innovation from Collingwood Lighting, those days are now long gone.
Our first ever colour switchable downlights completely change the ambience and practicality of a room at the flick of a switch, with one light offering no less than THREE colour temperatures.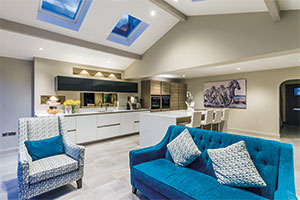 The new H2 Pro 550 CS and H2 Lite 500 CSW bring innovation, simplification and adaptability to the LED market, offering customers more flexibility and choice than ever before.
Now, people can easily change the lighting in a room between the three different colour temperatures of a warm 3000K, daylight 4000K or a cool 6500K by quickly flicking the wall switch off and on again.
One light can offer all the function needed, whether it's soft mood lighting, a comfortable level of daylight, or super functional task lighting – and all this without additional wiring and control gear.
Despite their advanced colour switching technology, the H2 Pro 550 CS and the H2 Lite 500 CSW come at no compromise to performance and couldn't be easier to install, using a standard wall or dimmer switch.
Why colour temperature is important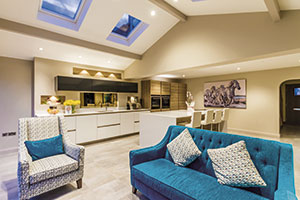 Colour temperature was never a feature of incandescent bulbs because they were all more or less the same. LED technology has moved on to the extent that many different types of white light can now be produced, from warm white to cool white.
It is measured in kelvins and the higher the colour temperature, the whiter it becomes and different types of white light create different atmospheres.
Most of the Collingwood Lighting range, for example, comes in a choice of 2700K, 3000K and 4000K as standard. At the lower end of the scale, 2700K is our warmest white colour temperature to create a warm and comfortable atmosphere, 3000K is slightly cooler, providing a warm atmosphere that is still practical, while a crisper, cooler 4000K is closer to natural outdoor light.
Ease of installation
The H2 Pro 550 CS and H2 Lite 500 CSW are designed to be easily installed on site and come with all the revolutionary features that make Collingwood Lighting products a popular choice with electricians.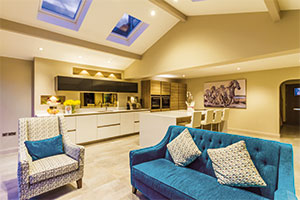 This includes push-fit terminal connectors, flexible driver position, insulation coverable design, low power consumption and a shallow depth of 49mm. It's the H2 Pro 550 and H2 Lite our customers love, but with three times the functionality.
The new colour switchable downlights complement our popular dim to warm products, which change both the colour and light output as you dim, such as the H2 Pro Dusk, and dim to warm versions of the H2 Pro Elect, H2 Pro Elect Trimless and H4 Pro Elect.
For more information about the new colour switchable downlights, please visit

http://www.collingwoodlighting.com

or call us on 01604 495151.