From a pair of leather driving gloves to a portable seat heater, researchers have revealed the top seven festive gifts for British van drivers.
Experts from van leasing giant LeaseVan.co.uk asked customers which gifts they craved most this Christmas.
Their answers revealed a mix of the best Christmas gifts Britain's army of van drivers are hoping for this year.
A spokesperson from Leasevan.co.uk said: "Finding the perfect gift for a driver can be tricky but we found anything that makes life on the road more comfortable is sure to be a hit.
"So if you are searching for that special something for the van driver in your life choose an item which makes their life easier – be it a portable kettle so they can make a brew in their van or a new air freshener to make their vehicle smell good."
Here are seven of LeaseVan.co.uk perfect presents for van drivers this Christmas.
Leather driving gloves
Drivers will be able to get a grip of their van and keep their hands warm this winter with a pair of gloves. Made from thin, soft leather they can increase a driver's control of their vehicle due to improved grip of the steering wheel and gear stick. Depending on quality leather gloves can cost anywhere from £20 to £200.
Travel kettle
With this gift van drivers won't have to wait until they reach a service station for a hot brew or a cup of coffee. Having a travel kettle in their van means drivers can pull over and make a quick drink while on the go.
The device can be plugged directly into the 12-volt socket and within a couple of minutes van drivers will have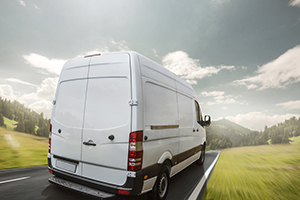 boiling hot water for their brew. These can be purchased for around £10 to £20 making them a great stocking filler for workers regularly on the road.
Ice scraper mitt
This cheap and handy gift could become a life-changing essential for van drivers during the cold winter months. Scraping a frozen windscreen will never be the same as this fleece lined scraper mitt will protect a driver's hand on those cold winter mornings. Costing as little as £5 this gift offers great value for money.
Dashboard pads
Van drivers shouldn't lose their mobile phone or a set of keys ever again if they have one of these tacky pads stuck on their van's dashboard. The pads are a useful way to store small items and can be bought for around £5.
Portable seat heater
This would be an ideal gift for the cold winter months as it will help to keep drivers warm in their vans. While many modern vehicles may already have heated seating, some older models may not which could leave drivers feeling the cold. Costing around £20, the device can be plugged directly into the 12-volt socket and will keep bums warm this winter.
Van vault
Vans can often be a target for theft due to the high value of tools stored in the back which is why gift buyers who are willing to spend more money should consider getting a van vault this Christmas. These secure boxes provide a safer way to store tools due to their sturdy design and reinforced locks. While these boxes can cost up to £150, they do mean van drivers can sleep soundly at night knowing their expensive tools are well protected.
Air freshener
A classic Christmas gift for a van driver would be a pack of air fresheners. Vehicle cabins can often become quite a stench due to stinky work clothes and boots. A pack of these can eliminate any lingering smells for less than £5.