The reuse of luminaires is being normalised. That was one of the key messages to come from the Circular Lighting Live 2023 conference in London last week.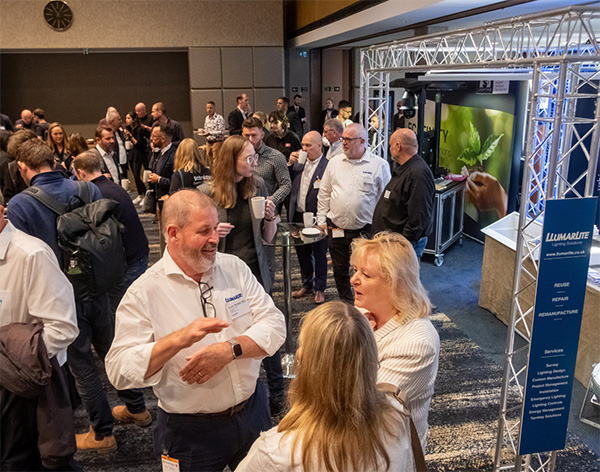 "The reuse of reconditioned light fittings is starting to become mainstream," said chairman Ray Molony. "Major commercial real estate developers, their architects and design teams are beginning to either reuse luminaires from a retrofit project itself and, in an increasing number of cases, use luminaires from a completely different building."
"This imaginative new thinking is leading to new business models and the growth of a vibrant remanufacturing sector in the lighting industry. Remanufacturers take used lights, upgrade them to the latest efficient LEDs and wireless controls and then – crucially – warranty them."
Circular Lighting Live 2023 included an exhibition by major lighting remanufacturers and sustainable lighting suppliers as well as presentations by clients who had reused luminaires, including Rolls Royce, Cambridge University, The Holburne Museum, Dublin Port Tunnel and Building Craft College.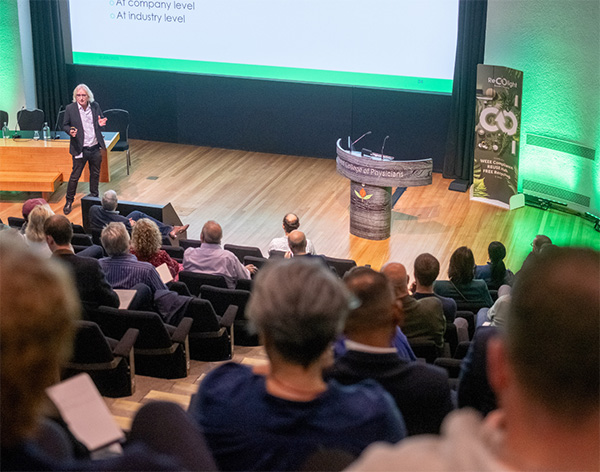 The event, held in the main auditorium of the Royal College of Physicians in London, brought together 290 registered delegates for the most comprehensive review of circular economy progress in the lighting industry.
35 speakers and panellists provided a fully comprehensive review of the legislation, and actions that companies in the UK and elsewhere are taking to drive forward the circular economy. Presentation after presentation made it very clear that remanufactured lighting products are no longer the preserve of just a few companies: instead, many are now getting involved.
The conference was chaired and curated by Ray Molony, Editor of the Circular Lighting Report, and hosted by Recolight, the UK's leading lighting WEEE compliance and circular economy scheme.
Recolight CEO Nigel Harvey said "It was truly inspirational to see so many examples of organisations that are putting the circular economy into practice. The vital significance of the conference was thrown into sharp focus by the deeply disappointing announcement that the Government is watering down key climate action policies. It is clear given this lack of ambition; it is the corporate sector that must now rise to the challenge."
Circular Lighting Live Delegate feedback
It was clear that the event was a hit, here's a snippet of the feedback received: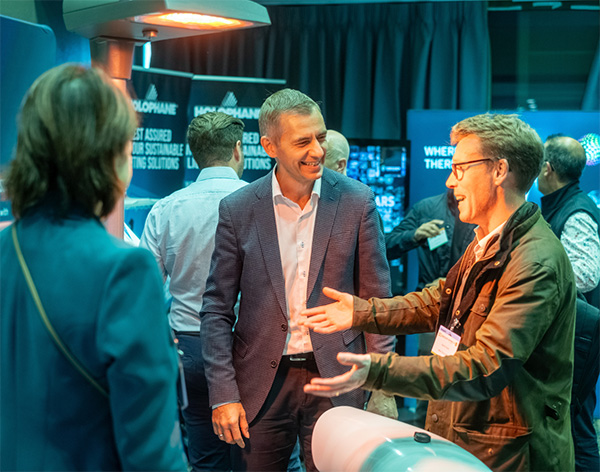 Maurice Maes, Head of Standards and Regulation at Signify, the platinum sponsor of the conference, said "It has been a fantastic experience to witness the green ambitions of the UK lighting industry and to see the many innovative circular designs and successful remanufacturing projects. I am sure the Recolight Circular Lighting Live event will further fuel and accelerate this amazing trend."
Justine Walmsley, Signify Marketing Manager added "Our European & Global colleagues consider the UK as a best-practice region for circularity & remanufacturing thanks to this event highlighting the industry's demand for this."
Tom Ruddell of EGG Lighting sees that "There is huge progress in the industry on remanufacturing, increased acceptance of the model and more of a focus on delivering it rather than debating whether it 'can work'. CLL has been a fantastic opportunity to exchange ideas and experiences as we all transition to circular models."
"Circular Lighting Live delivers an absolute treasure trove of sustainability knowledge, expertise, and wisdom from all areas of the lighting industry." Jago Wickers, LUMINO Distribution Ltd
"Circular Lighting Live brought together a great mix of people committed to doing better for the planet. It is great to see so much enthusiasm. This event gave people the knowledge and inspiration to go out there and take better actions and make better choices." Jess Gallacher, ASD Lighting.
Visit the Recolight website www.recolight.co.uk or follow Recolight on Twitter @Recolight