Consort Claudgen is proud to present its 2023 Heat brochure, a thoughtfully designed product directory crafted to assist customers in selecting the ideal heating solution for their residential or commercial applications. The brochure showcases a diverse range of energy-efficient electric heating systems, control options, and heaters designed to save on energy and costs.
The redesigned Screenzone air curtains are easy to install, with a new width of 2 meters. Available in 15kW and 18kW ratings, these air curtains focus on energy and cost-saving features, made possible through the optional ACMC controller. The controller features different air curtain operation modes with varying airflow and heating control levels, emphasising energy efficiency.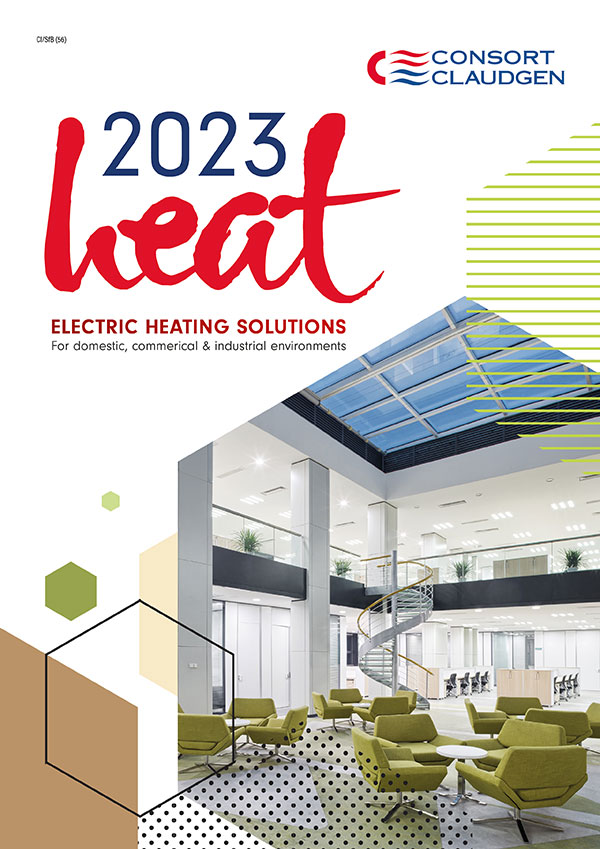 The company has introduced a new, more affordable PVE panel heater range with a timer battery backup. The timer battery backup will maintain all settings when the heater powers off. The PVE range also has the same features as the PLE panel heaters.
The Consort Connect app offers users complete control over their heating systems remotely through smartphones or tablets. Compatible with Wi-Fi-enabled heaters and SL heaters connected to an SLPBWIFI wireless controller, the app boasts numerous control features such as a 7-day timer, lock function, open window tracking, response capability, and custom automation.
The newly launched CHMC (Commercial Heater Master Controller) is compatible with Commercial Fan Heaters and can control up to 8 heaters simultaneously. This electronic controller provides energy-saving features like an electronic lock to prevent unauthorised changes and accurate temperature control. When paired with the CHES occupancy sensor, it conserves energy by detecting movement within a given range.
Discover Consort Claudgen's innovative heating solutions and download a copy of the 2023 Heat brochure at www.consortepl.com.