The D-Snap components system enables panel builders and installers to save time and money with click-together panels.
Now this robust technology is available from FDB Panel Fittings in a stainless steel format developed for applications that need to be permanently fixed on one side and easily removable on the other.
Their first component offering is the DST fastener to suit 30×10 cutout so bringing DST assembly to cabinets for external environments.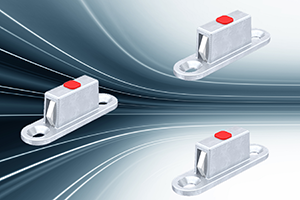 The fastener has a clamping range of 0.8-3mm with a pull-out force of up to 50N. Suitable for panels, hollow sections or complete housings, the fastener can be installed in a recessed position for flush mounting.
FDB Panel Fittings and sister company FDB Electrical share their online shopping website at www.fdbonline.co.uk.
Further information on FDB products and services may be found at:www.fdb.co.uk.