According to a survey by global workwear brand Dickies, over the coming months nearly three-quarters of tradespeople are ready for DIY fixes after botched DIY jobs carried out by people at home during the lockdown imposed in response to the Coronavirus outbreak.
The poll, carried out through Dickies Workwear's Twitter feed1, revealed that 72.9% of respondents anticipated spending some of their time fixing DIY disasters over the next few months.
"If the queues outside B&Qs recently reopened stores were anything to go by, many people will have been using their time during the lockdown to attempt home improvements – including the kind of jobs they'd usually rely on a tradesperson to complete for them," said James Whitaker, Marketing Director for Dickies.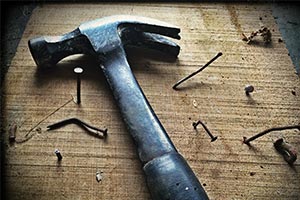 "It's very likely that tradespeople will be busy over the coming months putting right the efforts of those who haven't been able to match the skill that's often required to do those jobs well. While our poll has been a fun way of looking at this, it does serve as a reminder of how much we rely on the expertise of trained and experienced tradespeople in our day to day lives."
Are you a tradesperson who is spending some of your time fixing DIY disasters? Tell us about it on social media, using the hashtag #DickiesDIYfix and tagging Dickies using the following details:
On Twitter: @DickiesEurope | On Instagram: @dickiesworkwearofficial | On Facebook: @DickiesWorkwear | www.dickiesworkwear.com