52% of UK trades workers would be more productive if offered gamified rewards!
GAMIFIED rewards and bonuses not only introduce an element of fun in to the workplace, but also increase employee performance – and according to new research, 52% of trades bosses are losing out on increased productivity by not making use of them.
The only industry that would have more increased productivity from the introduction of gamified rewards than Trades was Medical/Healthcare (56%), with Hospitality and leisure (51%) and Retail (50%) both close behind.
A survey of 1,096 UK workers, by workplace incentives and rewards provider, One4all Rewards, published in the Workers on Top of Their Game Report, surveyed employees from different age groups, genders and industries and revealed that 1 in 2 (52%) of UK workers in the trades industries would feel more motivated to work hard and 1 in 5 (20%) would increase their performance if their employer introduced a points based rewards and bonus system.
Gamification is increasingly being used in workplaces, with Gartner reporting 40% of Global 1000 organisations are doing so to motivate and encourage positive behaviours.
The technique works by setting small rewards for desired actions and then inviting workers to repeat that behaviour, which they do in anticipation of the same result.
1 in 4 (26%) UK workers in the trades industries said they would work harder to unlock rewards and bonuses in this way.
There are also clear softer benefits of gamified rewards systems, with 31% of UK trades workers claiming this would also increase their happiness at work, while almost the same number (33%) said it would make them feel more engaged with their company.
Finally, 2 in 5 (38%) of those in trades surveyed said that working towards rewards and bonuses would make work more fun.
Alan Smith, UK managing director at One4all Rewards, said: "In SMEs, finding the budget for a rewards scheme can be tough, but gamified rewards can be more flexible in some ways and they don't have to involve large budgets. While some might think that these kinds of rewards are more complex to implement, this isn't necessarily the case and there are many companies out there that can help with implementing these rewards.
"As we can see from the survey data, and the sheer number of trades workers who said that the implementation of a gamified reward system would make them work harder, the cost of implementing this kind of rewards could soon be recouped by the increased productivity employers would benefit from."
Top 5 industries that would benefit from increased productivity by intr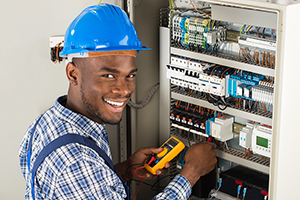 oducing gamified rewards:
Medical or Healthcare – 56%
Trades (eg. construction, plumbing, carpentry) – 52%
Hospitality and Leisure – 51%
Retail – 50%
Local or National Government – 50%
One4all Rewards are industry experts in benefits and rewards. Working with over 6,000 businesses of all sizes nationwide, One4all Rewards helps to transform customer and employee relationships through successful rewards and incentive schemes.
For more information and to read The Workers on Top of Their Game Report, visit http://one4all.link/gamification
Top 5 benefits of gamified rewards in the trades industries:
An increase in employee motivation – 52%
Employees would find work more fun – 38%
An increase in employee happiness – 31%
A boost to employee morale – 33%
Employees will work harder – 26%