Hamilton Litestat is partnering with Albert Valdes to support the brand's next stage of business development and growth as it looks to increase its customer base throughout the EMEA territory.
Valdes, who is based in Barcelona, Spain, will provide business development consultancy and support services for the electrical wiring accessories provider throughout the region.
With strong international business relations experience, Valdes has successfully established profitable long-term partnerships and negotiated distribution agreements for businesses in the electrical, chemical, alimentary and communication sectors, including supporting a high-end Spanish wiring accessories business export to the Middle East and Africa.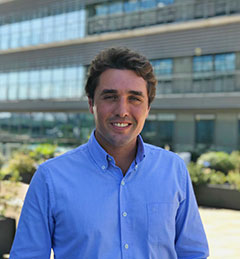 "This is a truly motivating challenge for me," says Valdes. "With experience in the electricals industry, I have always admired and respected the Hamilton brand. To start a collaboration with the company is an opportunity I'm grateful for. The main goal is to establish long-term partnerships with trustworthy companies in key markets, initially focusing to consolidate growth in crucial markets and then expanding our reach to grow Hamilton's presence throughout the EMEA territory."