Hamilton Litestat has expanded its circuit protection range in accordance with 'The 18thEdition' to include two new Surge Protection Devices (SPDs), providing safeguarding against transients that could prove harmful to connected equipment.
Transients originate from lightning or the switching of transformers and motors, and can cause serious injury and potentially loss of life, as well as destroy electronic components or cause premature ageing of equipment.
SPDs are therefore recommended to prevent such damage.
A provider of circuit protection products – including its sleek and stylish Contour and Convex consumer units – Hamilton now offers two versions of its 'Type 2' SPD: a 1-pole device and 2-pole device.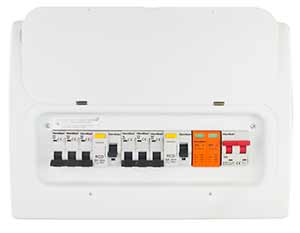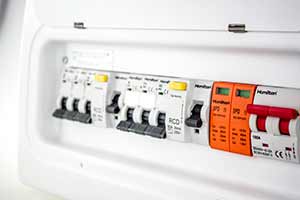 The solutions fit snuggly inside the Hamilton consumer units and are recommended to protect against the spread of over-voltages to vulnerable and expensive equipment, such as laptops, PCs, washing machines, alarms and televisions.
"Hamilton's circuit protection offering is proving very popular, particularly its attractively designed consumer units, and we're pleased to expand and increase our offering to include surge protection devices," said Gavin Williams, Hamilton's Head of Marketing.
"The 18thEdition of the IET Wiring Regulations that was introduced in July 2018 requires protection against transient over-voltages except in single dwelling units to help protect against serious injury as well as mitigate damage to connected equipment and devices. Hamilton's new SPDs are thoroughly tested and compliant to protect life and equipment."
Hamilton's team can offer support and advice on the most appropriate solution for your project. For more information and to contact Hamilton, click here.