When Mount Vesuvius erupted in AD79, the citizens of Pompeii were not prepared for the devastation that followed. Having lain dormant for the last 71 years, the Italian authorities continue to prepare for the next eruption from one of the most dangerous active volcanos in the world.
Here, Paul Mannion, project engineer at engineering solutions provider Boulting, explains the considerations that should be made when designing for builds in hazardous environments.
The Dangerous Substances and Explosive Atmosphere Regulations 2002 (DSEAR), defines a hazardous area as "any place in which an explosive atmosphere may occur in quantities such as to require special precautions to protect the safety of workers". It is vital that precautions are taken when constructing, installing and using apparatus in areas that have been defined as hazardous.
In the UK, the regulation BS EN 60079 part 10-1 and part 10-2 are used to determine the area classification, a method of analysing the environment where explosive gas and or dust atmospheres may occur.
The DSEAR scope is extended with BS EN 60079 part 14 detailing the design, selection and erection of electrical installations within a hazardous area and BS EN ISO 80079-36 to incorporate non-electrical sources of ignition and mobile equipment that could also pose an ignition risk.
Identifying hazardous environments
Hazardous areas are classified under six zones. Three zones associated with gas are classified under Zone 0 and are areas where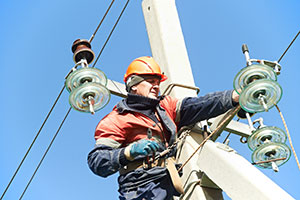 an explosive gas atmosphere is present continuously or for long periods of time. Zone 1 is an area where an explosive gas atmosphere is likely to occur in normal operation, while Zone 2 covers areas where an explosive gas atmosphere is not likely to occur in normal operation and if it occurs, will only exist for a short time. The other three zones are associated with dusts, which are either flying and explosive, conductive or non-conductive.
It's worth noting that 80 per cent of dusts are combustible. The associated three zones are Zone 20, an area where ignitable concentrations of combustible dust or ignitable fibers/flyings are present continuously or for long periods of time under normal operating conditions; Zone 21 an area where ignitable concentrations of combustible dust or ignitable fibers/flyings are likely to exist under normal operating conditions and; Zone 22, an area where ignitable concentrations of combustible dust or ignitable fibers/flyings are not likely to exist under normal operating conditions.
Areas that do not fall under the six outlined categories are classified as non-hazardous or 'safe areas'.
Any facility that processes, uses or manufacture's materials that may give rise to a flammable atmosphere, such as gas, mist, liquid and small fibres (dusts), may have a potentially explosive atmosphere and therefore fall into one of these six zones. Industries that may have an explosive atmosphere, include food manufacturing, power generation, water treatment, oil and gas, chemical manufacturing and pharmaceutical.
Boulting's qualified electrical engineers always visit a site before beginning work on a project to ensure the relevant protection systems are in place. By visiting the site beforehand and conducting the appropriate risk assessments, Boulting's engineers can ensure that the build is specifically designed for that unique environment, taking into consideration any potential risks. As part of their role, Boulting ensures its engineers are aware of the latest legislation and safety requirements associated with the particular hazardous environment.
While areas classified as Zone 0 or Zone 20 continuously face the potential for the creation of an explosive gas or dust atmosphere, work still needs to be conducted in these areas. To continue this work safely, the equipment used needs to be weighted so that there is no chance of creating explosions. Equipment should be designed in such a way that it is stringently safe and includes current limiting devices to stop sparks. The equipment that will be used should be chosen and tested as early in the design process as possible.
Before equipment can be used in any hazardous area, it must undergo a programme of rigorous checks and testing by a registered ATEX test house. ATEX is the name given to two European directives that aid in controlling explosive atmospheres. The first, Directive 99/92/EC (ATEX 137) assess the minimum requirements for improving health and safety protection for workers in potentially explosive environments. Directive 94/9/EC (ATEX 95) looks at the laws concerning equipment and protective systems intended for use in potentially explosive environments.
Constructability
When constructing a new facility or working in an existing environment, it is important that the installation of new components is done using the most efficient techniques to reduce the risk of incidents.
Modularisation is a technique often used by Boulting. This method sees equipment or parts of a facility built offsite and installed at a later date, taking the risk out of working on a hazardous site. In addition to constructing in a safer environment, modular builds reduce site disturbance, minimise waste, are more cost effective and allow for far greater design flexibility. Construction of the overall build can also take place much quicker as modular builds occur simultaneously to the main build.
Boulting is a leading provider of mechanical and electrical prefabrication and modularisation services, which it completes at onsite workshops and fabrication sites such as its 9000m2facility in St. Helens. Techniques used include pre-assembled units, skids and building services modules.
These processes allow us to standardise installation, helping to maintain high quality standards.
Maintainability
While ATEX testing is vital to identify and resolve potential risks at the start of a project, it is important that inspections continue to take place on a regular basis throughout the equipment's lifespan. With the development of new software these inspections have started to incorporate risk based elements which are identified by HSE. This method of inspection looks at the type of protection used, the installation factors i.e. vibration, corrosive, outdoors etc in addition to common manufacturer/model failures
Engineers should factor in the production of a schedule for periodic inspections at the design stage. At Boulting, we provide clients with a digital cloud based system where they can upload inspection schedules and what exactly needs to be checked.
When it comes to physically undertaking these inspections, hand held devices can be used that allow engineers to upload information directly into their database. Many plant managers are now integrating this tool with their building information model (BIM) system, making the process easier to manage and permitting the production of incredibly concise reports.
Value engineering
Value engineering is a methodology used to reduce unwanted costs, while improving the quality of a good or service. When engineers visit a site during the design process, it's important to look at all of the costs associated with equipment, not just the initial purchases. The installation, maintenance and running costs should all be considered and offset against each other.
Spending more money on the initial purchase of equipment could not only mean it is easier to install and is more user friendly, it may also result in maintenance costs being lower in the long run as a result of higher quality standards.
Investing in higher quality materials and equipment in the design and build phase can aid in increasing safety on a site. Higher quality equipment is less likely to breakdown, reducing potential risks posed by working in a hazardous environment. This is particularly important for cabling, which if not protected can result in a greater chance of sparks, leading to a catastrophic explosion.
Just as the Gulf of Naples continues to prepare for the hazards associated with living in the shadow of an active volcano, it's vital that engineers meticulously plan and test when looking to design and build in their own hazardous environments.