By George Brickwood, UK&I eCommerce Director at Schneider Electric
In the previous two articles of this eCommerce series, we discussed the rise of the B2B eCommerce sector and why the electrical distribution business should to use this developing channel. Our first article focused on the important technology considerations for making the shift to serving customers online, while our second article explained why an organisation's employees must collaborate and drive digital transformation to enable eCommerce success.
The third and final instalment in this series will uncover yet another critical component to the effective implementation of eCommerce – Process. Whether through adaption or freshly created ways of working, processes should be built with eCommerce at the centre. eCommerce will no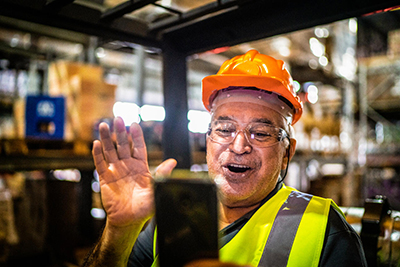 t function if it is merely grafted onto current processes.
This article will consider specifically what is needed for the process element in the successful adoption of eCommerce in the electrical distribution industry.
Product data: the gold standard
Vast strides made in the availability of rich, informative and engaging content that encourages purchase on an eCommerce site has meant that the expected standard amongst consumers and businesses is higher than ever. New technologies allow organisations the ability to convey a greater amount of quality information to customers at an optimal time for the message to be processed. The industry is at an opportune position to capitalise on this technology and greater serve the customer needs and wants, all-the-while improving logistical efficiency.
If you consider the buyer's journey online to be like a Formula1 race, with multiple competitors all competing for that place on the podium, product data is the engine driving your product to the top. Data is the fundamental means to the desired end for businesses seeking to attract online attention, helping to build awareness, peak interest and encourage purchase action. For example, utilising Search Engine Optimisation (SEO) can boost visibility of your product on the web, while prompt signposting and rich product information can give the customer the reassurance they need when on the site that they are making the right call.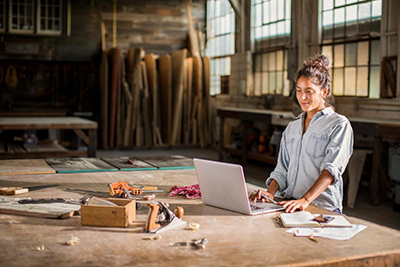 The quality of the product data on offer is crucial for the positioning of a product online, acting as an intermediary between the distributor and the customer. Adopting an "eCommerce first" approach to business in the digital age is now a prerequisite for any organisation looking to better serve their customers online and drive higher conversion. Companies need to have eCommerce at the heart of it all, ensuring that its not just an afterthought.
Helping buyers take back control
Gone are the days of tradespeople taking time out of their day to travel to an electrical wholesaler, only to discover their desired product is no longer in stock. Online distributors take all the stress out of the ordering process by making information such as live stock levels, price, and order status clear and accessible on the site. This allows buyers more control over things such as forward planning for upcoming jobs, and removes all the hassle from purchasing, improving brand advocacy and encouraging repeat purchase.
From A to B, and back
Customers want peace of mind, to know that their order is in safe hands. As such, it is important that a distributor is well aware of the processes to get a customers order from warehouse to doorstep, without friction or delay. Firstly, giving reassurance that an order has been received and the relevant teams are working to initiate the distribution prevents a lot of angsty customers emailing to check on their order. Regular updates thereafter are highly recommended to provide further reassurance. Furthermore, if a customer has second thoughts or receives a product and wishes to return it, this should be mapped out clearly, making the process as streamlined as possible.
Giving the customer options at the point of purchase is a sure fire way to generate greater conversion on your leads. A key example of this is when choosing delivery options at checkout. A business owner must ask him or herself what kind of service would they expect if they were going through the same process. Would they want home delivery or click-and-collect? Can they track their order online? If they are going to be out, where should the parcel be left? These are all key questions that distributors need to ask and be aware of if they are to successfully integrate an eCommerce strategy into their business model.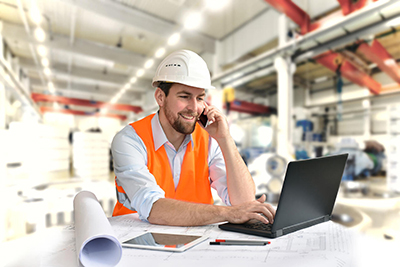 Take care
The one element of the "old fashioned way" of doing things that can get lost in an online strategy is the personal care and attention that you can get in store as opposed to ordering online. That is why it is extra important to double down on the levels of customer care when adopting eCommerce strategy before, during and after purchase.
Again, the simplest solution to this is providing clear and accessible information that customers can reference and self-serve any problems they face. This can be in the form of a dedicated 'Frequently Asked Questions (FAQs)' page on the website, or an automated chatbot that can guide customers through any issues. More often than not, people just want a human at the other end of the line to communicate with, so it is advised to have a helpline or customer service email set up to handle any incoming queries.
Maintaining eCommerce biodiversity
To summarise, the client should be the entire focus of your eCommerce integration. The consumer should be at the centre of everything you do, including the technology you utilise, the people you hire, and the processes you adopt. Electrical wholesalers pursuing long-term business success in the digital age should consider operating online; that is a prerequisite in today's society. However, your eCommerce strategy should reflect your brand and be as human as possible. Putting yourself in the shoes of the customer and walking through the experience with them can help you better understand them, which will help to increase sales, brand loyalty, and set you on the route to eCommerce success.