Electricity is something that we may not even think about, it's become so ingrained into our daily lives, we barely stop to think that just 100 years ago this LED invention didn't even exist. So how has the electrical trade developed over this time, and what innovations within the industry have been implemented in electrical safety in order to protect workers in the electrical sector?
The electrical trade is now part of an environmental context that supports one another and reports back to policy makers whenever they feel a change needs to come. The way in which the electrical trade works together to ensure maximum safety and security is pretty revolutionary, some technologies seem far off in terms of their development and maintenance, and the lack of communication between workers could be the reason why.
Innovations implemented in electrical safety in order to protect workers
Electrical workers have displayed an innate ability to anticipate and respond appropriately to changing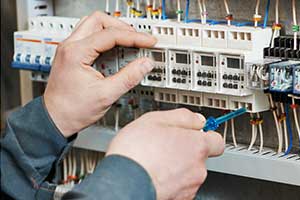 circumstances, which is particularly important in a world where the landscape in which electricity sits and is used, is constantly evolving. New technology is coming into the trade at a rapid rate, and with it comes changes for the workers themselves. With the introduction of said developing products, often means a prior product or practise that could now be deemed as unsafe, can be phased out.
LED lighting, for example, is a more recent innovation that could be described as a game changer. The way in which LED is being used is more prevalent than ever, and this couldn't have come at a better time, due to the decision by the electrical trade to ban all halogen lighting by September 2018. Halogen lighting, in all forms, has been assessed as unsafe, due to their blowing nature. The use of LED innovations means that these dangerous products can be removed, and new safer measures can be put in place. With new technologies in the industry, electricians are advised to embrace the change, and develop their skill set even further.
These changes make electricity safer, on the whole, however, how does this change, amongst others, affect the safety of electrical workers? New techniques and products mean new safety measures, and with health and safety at an all-time high, the safety of workers in the electrical trade is stronger than ever. Whenever new developments are put in place, new strict safety procedures are also implemented. And as the electrical community are one of the highest rated when it comes to internal support and reporting back to officials, each change brings around new measures across the board.
For more information on electrical safety measures visit www.reecesafety.co.uk