A man who manufactured and sold fake construction industry skill cards, including ECS cards, has been jailed for more than three years.
Online trader Andrew Weeks was sentenced on Friday 19th October at Warwick Crown Court. Mr Weeks was charged under Section 9 of the Fraud Act 2006; for the production and sale of fake documents.
Mr Weeks was caught following an investigation by Warwickshire County Council Trading Standards. Over the course of the investigation officers discovered that Mr Weeks was manufacturing construction industry skill cards at his printing firm (Nuneaton Print) and selling them via his website. Mr Weeks was sentenced to 3 years and 8 months after pleading guilty to the manufacture of fake documents.
The investigation was supported with information from the Construction Industry Training Board (CITB) and a number of card schemes including the Construction Skills Certification Scheme (CSCS) and the Electrotechnical Certification Scheme (ECS).
To help individuals and employers verify ECS cardholder details, the ECS Check service is now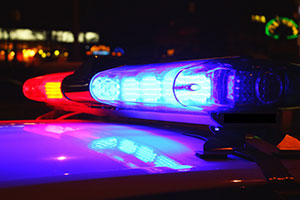 available and ranges from the simple look up of an individual cardholder, to more comprehensive auditing and reporting systems for clients and contractors.
Steve Brawley, Chief Executive at ECS said: "We hope that this case will serve as a message to would be fraudsters that their actions will not be accepted. Fraudsters on construction sites present a danger to themselves and others and we need to work together to stamp this activity out."
Graham Wren, Chief Executive at CSCS said: "This is another example of the industry working together to tackle card fraud. CSCS will always support the authorities to identify and act against those attempting to deceive construction employers. This case also highlights the need for thorough card checks, ideally electronically, to ensure construction workers are who they say they are and have the correct qualifications for the job they do on site."
Mr Weeks was also sued by CSCS for copyright infringement and ordered to pay damages of £6000.
Ian Sidney, Fraud Manager at CITB said: "This sentence shows just how serious construction card fraud is and the lengths that CITB and the whole industry will go to in order to stamp it out. The use of fake cards could easily lead to accidents, injuries or even fatalities where contractors do not have the required skills, training or qualifications. Employers must remain vigilant when checking workers' documentation and keep an eye out for any suspicious activity."
If you suspect a fraudulent ECS card you can verify the card details at www.ecscard.org.uk/check-card. If the card appears to be a forgery please contact ECS on 01322 661622 to report it.