Jaquar is a premium bathroom supplier with presence in over 45 countries across Europe, Middle East, Asia-Pacific, Africa and the SAARC region.
Its products remanufactured in six state-of-the-art facilities in India and one in South Korea.
Jaquar is a relative newcomer to theUK market and is looking to expand throughout the UK and into Ireland and Europe via a network of retailers.
The company has just opened a flagship showroom in Milan with one to follow in London later this year.
As part of Jaquar's commitment to quality, it has been certified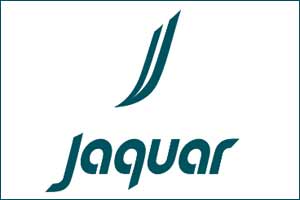 by:
CE
WRAS
ISO
SASO
BIS
KIWA
PZH
SON
ZNAK-B
TISI
This means products meet worldwide technical and legal requirements for safety, design, packaging and insurance. It has also recently joined the BMA (Bathroom Manufacturers Association).
Jaquar is exhibiting at the ISH 2019 bathroom show in Frankfurt (11-15 March). It will debut its first designer collaboration: the Laguna collection,designed by Matteo Thun and Antonio Rodriguez.
For interviews with UK national sales manager Darren Chisholm, please get in touch.
For more information about Jaquar please click here