Lincolnshire based Rolec EV, manufacturer of Europe's largest range of EV charging points, has announced the opening of a new factory complex to increase production output by over 200%, with the creation of a further 50 full-time jobs.
The new factory will complement Rolec's existing Head Office, stores, factory and showroom in Boston, which already employs over 100 people – taking Rolec's total staff levels to over 150.
Kieron Alsop, Managing Director of Rolec, commented: "We are delighted to be in a position to further expand our operations with the introduction of a purpose designed factory complex dedicated to the manufacture of EV charging points.
"We will continue to manufacture our existing range of products for the caravan, marina and outdoor power solution industries at our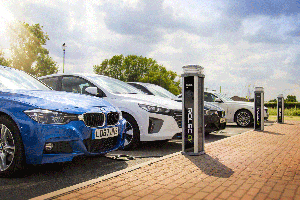 Head Office location, a site we are also planning to expand in the near future."
Kieron continued: "The new location will enable us to substantially increase production output, as well as further develop our range of smart charging solutions – including the new DC rapid and Ultrafast products, and recently released EV charging streetlight range."
For more information about Rolec EV's charging points call 01205 724754, email rolec@rolecserv.co.ukor go to www.rolecserv.com