Schneider Electric, the leader in digital transformation and energy management, has announced the relaunch of mySchneider for electricians in the UK and Ireland. mySchneider provides the electrical community with one-stop-shop access to products, tools and business advice to help set up, finance, promote and grow an electrical business.
Increasingly, the electrical industry is transitioning to digital, meaning that catalogues, product orders, quotes, and installation guides are moving online. The industry recognises this and more electricians are embracing digital than ever before. With everything in one place, mySchneider embraces digital to help save time and make life easier.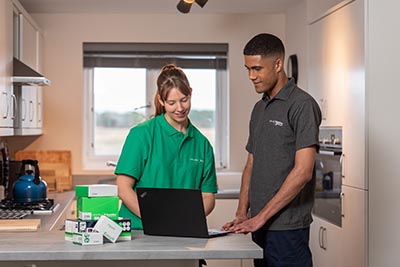 mySchneider can assist electricians with:
Continually improving knowledge and skills – through online training courses on key topics for electricians
Keeping up to speed with the latest industry trends – via news and updates
Gaining access to one of the widest product portfolios in the market – including product literature, technical information, and opportunities to attend focus groups to influence new product ranges
Accessing exclusive rewards – earn points for purchases of qualifying Schneider Electric products and spend them in the gift catalogue
Benefitting from special discounts – through Schneider Electric's network of trusted partners
Growing a business with dedicated global and local support – with benefit from Schneider Electric's ecosystem of certified partners throughout a project's lifecycle
Nico van der Merwe, VP Home & Distribution at Schneider Electric said, "The mySchneider electricians are the beating heart of the electrical industry. We are committed to providing the platform to build the professional skillset and business acumen needed to remain competitive in the market. mySchneider for electricians does just that by enabling users to remain on the pulse of latest industry trends and regulatory compliance through exclusive access to industry insights."
mySchneider for electricians aims to provide a hub for the electrical community to engage and communicate with one another
Electricians can benefit from access to exclusive training courses, products, rewards, and advice to grow their business
To access mySchneider, please register your interest here.