More than £5,000 has been raised by Scottish electricians SELECT, the trade body for electrical professionals in Scotland, for the UK's leading charity devoted to those working within the industry – Electrical Industries Charity. A charity which provides practical support services and financial relief to the 1.3 million people who work throughout the UK in the sectors relating to energy and electrical.
Over the last year, the Electrical Industries Charity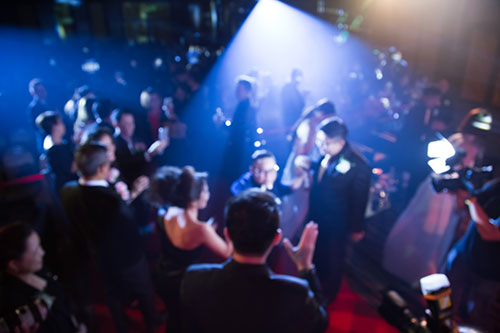 gave out more than £400,500 in direct financial assistance, as well as providing more than 7,400 people with non-financial support.
The majority of the money that is raised for SELECT came through the annual SELECT Awards which were held earlier this month (October) in Glasgow. Over 350 people got together at the Raddison Blu hotel in order to help pay tribute to the leading talent within the Scottish sector. The awards this year, were hosted by the radio and tv personality Shereen Nanjiani and was though to be the biggest ceremony to date, raising more than £3,000 in their charity raffle and saw three lucky winners walking away with some wonderful prizes.
SELECT President Kevin Griffin states that, "The support from Scotland for the EIC's great work has been amazing, and reflects the valued place this charity holds within our sector."
At the beginning of June, SELECT held a Predidents walk which took place at Chatelherault Park in Hamilton and saw more than 50 walker taking on the 5-mile Green Bridge Trail. This event was dedicated to Jim McArthur, a past SELECT president and the former chairmen of the Lanarkshire Branch, who sadly passed away last year.
A Teddy Bear's picnic was held later in June, and brought together the organisation's staff members and their families for a fun filled day, including face painting, games and entertainment. At this event the charity managed to raise a further £500 for the EIC.
"Set up at a time when charities were in their infancy and safety nets such as unemployment benefits, state pensions and a national health service had yet to be thought of, the EIC has been providing assistance for more than 100 years to industry colleagues who have fallen upon hard times. The wide variety of services on offer from the EIC have been a major component in creating and maintaining the thriving industry which we work in today." explained Kevin Griffin.
As well as financial assistance, the Electrical Industries Charity also provides counselling over the phone, advice for those in debt along with support for carers, scholarships and bursary schemes, as well as legal and career transition advice. All of which are free and confidential and open to those who currently work or have previously worked in the electrical industry.
Tess Ogle, managing director and CEO of the EIC, said: "We are extremely grateful to SELECT for their continued support. Thanks to their many ongoing events, and the generosity of their staff and members, we are able to continue our vital work, helping electrical workers and their families throughout the industry."
For more infomration please visit https://www.select.org.uk