A poll carried out by online wholesaler ElectricalDirect, has found that despite the ever-growing popularity of smart home products, many tradespeople are unprepared for the increasing customer demand and are not up to speed with smart home technology.
The poll, which was conducted in the lead up to Smart Home Week (20- 26 May), found that 82% of tradespeople have never undertaken any form of training in smart home technology.
This figure remains largely unchanged following results from the same poll in 2018. Research has shown that 40% of UK homeowners now own at least one smart home product, a rise of 13% compared to this time last year. This is reaffirmed by ElectricalDirect, who have seen sales of smart technology products increase by over 50% in the past year. However, despite continued growth, the number of tradespeople improving their knowledge and skills in this area remains disproportionately low. Now in its third year, Smart Home Week aims to raise the profile of smart home technology and to inform, educate and reassure consumers about the benefits and opportunities of living in a smart, connected way.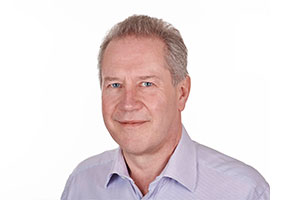 Wayne Lysaght-Mason, Managing Director of ElectricalDirect, said: "We're living in the age of rapid technological development, and it's easy to see why people are investing in smart technology to bring comfort, convenience and added security to their homes. However, with a huge range of smart devices available, and new products being developed all the time, it is important that electrical professionals do their research and make a conscious effort to stay up to date on the latest news and trends surrounding smart home technology. "There is of course still a demand for traditional products, but these new smart alternatives should not be ignored. There are some brilliant products currently on the market, whether you want to specialise in lighting, heating, security or household appliances." ElectricalDirect stocks a variety of products including smart sockets, LED lamps, wireless switches and smart heaters from a wide range of brands including Lightwave,Energenie, Steinel, Ener-J, Haverland and ERA.
The customer service team are available from 7am-8pm 7 days a week and can help with any questions or queries electrical professionals may have about smart home technology. At ElectricalDirect, electricians can choose from a wide range of over 8,000 products, all of which are in stock ready for next day delivery, all over the UK.
For more information about Smart home technology, visit ElectricalDirect.com or call their team of specialist advisors on 0808 168 22 77.