Taking working comfort and layering systems to a whole new level.  
The Snickers Workwear climate control system includes functional base layers, insulating mid layers and weather-protective outer layers.
These technically advanced working clothes allow craftsmen and craftswomen to adjust to changing weather conditions on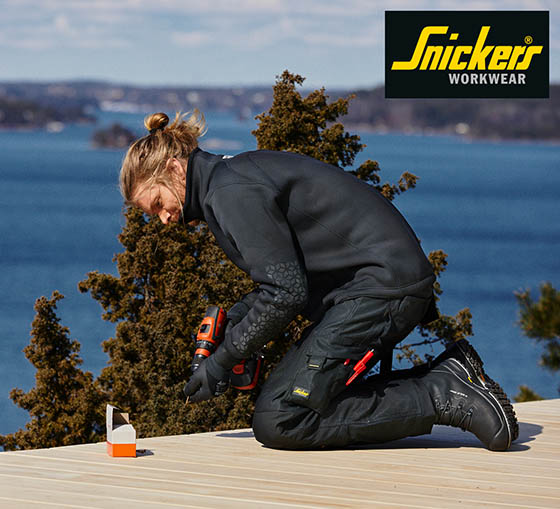 site so they're always working effectively – with maximum comfort and protection.
Take the new FlexiWork Inverted Pile jacket for example. This warm and versatile pile jacket can be used both as a jacket in cooler conditions or a mid layer when the weather is more inclement. Made of laminated polyester fabric with a furry pile lining for optimal warmth and comfort, its ergonomics also feature shaped shoulders for a great fit and optimum freedom of movement.
Hi-tech, advanced fabric technology like this is integral to all Snickers Workwear's Base-, Mid- and Top-Layer garments for both men and women that always combine well with the Snickers Workwear hallmarks of best-in-class durability, comfort, ergonomics and fit.