Expanding the TIME LED brand with a fantastic range of indoor, outdoor and decadent pendant lighting.
Providing lighting choices to both the domestic and commercial environment, the new collection features pendants with a touch of industrial chic while adding warmth and atmosphere to your home, restaurant or bar. The pendants perfectly compliment the antik lamps which inject a creative design feature into any area. With all the retro charm and latest LED filament design, the range is complete with a lifespan of 15,000 hours.
The new flood lights are perfect for illuminating gardens, driveways and commercial spaces. With a durable yet high quality finish, the LED's produce a bright but cool white light. Adding an additional level of security, the PIR LED Security Lights are activated by movement, making it ideal for residential and commercial spaces.
Create a modern look in your kitchen, living room and hallway with the new range of downlights. These offer a smart, unobtrusive alternative to halogen spotlights and can be used in a range of applications. The new collection includes a downlight holder packed with 2 features; the dimmable inner GU10 to allow for a cosy atmosphere and the LED strip around the edge for a modern lighting solution.
Great for supporting areas with low light such as a garage, warehouse or loft, the batten light range is perfect for installations on ceilings or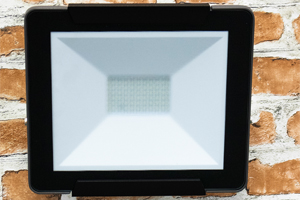 walls. With an IP65 rating, offering protection against dust and water.
"LED technology has come on leaps and bounds, which is why we are expanding our range to offer customers new options when it comes to TIME LED. Delivering quality products, colour temperature choice and long-lasting lifespan has been and remains important to us. We set ourselves an ambitious goal and the latest products will bring a new life and style to TIME LED."
Levent Aci, Pitacs Limited Director
TIME LED was developed by Pitacs Limited in 2016, manufacturers and distributors ofheating products and electrical cables in the UK as well as supplying over 38 countries across the world. They combine design, quality and practicality to take products to homes and work environments. The TIME LED product range is available from hundreds of electrical wholesalers cross the UK. That's why they live by instant illumination and future proof technology.
The new LED products are available either via the head office or on the website.
T: +44 (0)1908 271155 E: info@timeled.co.uk W: www.timeled.co.uk