There is no single trusted source of cowboy builders and workmen available to the general public, until now, PropertyHeads.com, the property and social network portal, has just launched a Tradesmen Blacklist of rogue traders that have a criminal record – the first of its kind. propertyheads.com/tradesmen_blacklist.
With over 1,000 names recorded in the Tradesmen Blacklist, homeowners are invited to report rogue traders on the portal, so they can be added to the database. Users can search the portal's database of hundreds of convicted tradesmen, as part of their background checks when looking to hire some help.
But the Blacklist is about more than just cowboy builders and fraudsters, it has several convicted murderers and rapists on the Blacklist – not people you would knowingly invite into your home.
Research from the Traders Blacklist reveals that the majority of rogue traders are builders (26%), followed by roofers (17%), driveway traders and gardeners (13%), painter and decorators (11%), plasterers (10%), bricklayers (6%) and carpenters (4%).
Many rogue traders are repeat offenders and some have more than 50 convictions. High risk areas include County Durham, Kent and Essex with low risk areas including Buckinghamshire, Cambridgeshire and Greater London.
Ben Davis, CEO of PropertyHeads.com comments: "We are appalled that so many homeowners are being ripped off by rogue traders and want to help. Quite simply reputable companies do not doorstep for new customers and homeowners would be well advised to avoid those that do.It is widely accepted that the best way to engage a reliable tradesman is by word of mouth. But how can you possibly know which of your friends and colleagues has used a reliable tradesman without asking all of them? And why is it that traditional tradesman review websites are built around anonymous reviews? PropertyHeads.com addresses both of these issues as it shows users the reviews from people they already know and trust when they search for a tradesman. This is great news for the consumer. Not only do they easily get reviews, they can also attribute to a friend, or colleague. It makes the process of referencing and inspecting tradesmen's work that much easier too. It's also good for genuine tradesmen, as they are able to grow their businesses by word of mouth. Three things struck me when we put together the Tradesman Blacklist. Firstly, rogue tradesman will go to extraordinary lengths to mislead their victims including faking their own cancer and using vehicles with government agency sign-writing. Secondly, even those with seemingly reputable backgrounds – we have several ex Police and military in our Blacklist – are capable of awful crimes. And third, the sheer number of victims involved. If our Blacklist helps just one homeowner avoid being ripped-off, then we will have done a good service."
It's vital that people carry out research before they have any building or maintenance done, as it could save them thousands in the long run. Ask for recommendations, perform background checks, insist on and keep all paperwork and do not pay in advance. There is so much information available online but, only PropertyHeads.com shows consumers reviews from people they already trust.
PropertyHeads.com has also put together some advice on how to a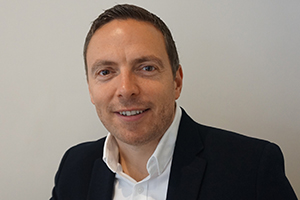 void rogue traders:
Be suspicious of anyone who comes to the door offering to fix your roof etc.
Do not work with door steppers at all. The PropertyHeads.com Tradesmen Blacklist has hundreds of examples of doorsteppers often preying on the elderly (oldest reported victim 99) and sometimes returning to time and again until life savings have been taken.
Never pay upfront
For larger jobs have a detailed payment schedule with clear milestones. If you do pay for materials only pay when they arrive on site
Get paperwork in order. Keep copies of the contract, invoices and receipts. Ask for details of insurance and keep those too. No written contract / details of work, best avoid.
Go with your gut. Price seems too good to be true? Little idea of how long the job will take? Don't seem to have the right tools? Cash?
Ask for and check out at least two references. Inspect the work if possible. Of course it's easier to inspect the work and quiz the referee if you already know that person.
Do some basic checks. They should have a landline phone, an address and be registered with Companies House as a minimum.
For more information about the Tradesmen Blacklist, please visit www.propertyheads.com.