The tradesperson industry is set to be among the least affected type of local business by a reduction in consumer spending over the next 12 months as a result of the Coronavirus pandemic.
New research from the personal finance comparison site finder.com found that 86% of Brits plan to maintain or increase their spending on plumbing, building (internal and external), gardening and painting and decorating work compared
to pre-lockdown levels.
The public were also asked if they planned to make any major purchases for themselves and their family in the rest of 2020, and there is further good news for tradespeople. A fifth of Brits (20%) plan to do some garden renovations (including new patio or decking),
while 18% say they will do internal renovations such as fitting new bathrooms or kitchens. External renovations, such as window fittings and roofs, are on the cards for 13% of people.
In terms of those who will reduce their spend, only 5% of Brits plan to do this with tradespeople. Across the whole study, 66% of consumers plan to spend less next year, showing how tradespeople are set to be much less affected than some other businesses.
To see the research in full and the paper Business loans in lockdown and beyond: How SMEs are funding their future, visit: https://www.finder.com/uk/business-loans-coronavirus#loans-paper
Commenting on the findings, Matt Slater, credit and loans specialist at finder.com said: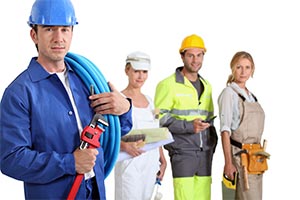 "The last few months have brought a huge amount of disruption to most sectors, and this is reflected in the number of businesses that have sought out the government-backed CBILS and Bounce Back loan schemes.
"As many key business sectors start to get back to normal so will the business lending market, but expect a slow and steady approach. The Government's support for small businesses during COVID-19, in the shape of it's loan schemes, will have an expiry date and we'll likely see lenders cautiously return to lending through regular stream albeit in a very low risk way.
"For small to medium sized business owners that will require additional funds in the shape of a business loan in the near future, the government-backed schemes are still their best option with CBILS and BBLS being the most likely routes to securing a loan."
Methodology:
Finder commissioned Onepoll on 12-16 June to carry out a nationally representative survey of adults aged 18+. A total of 2,000 people were questioned throughout Great Britain, with representative quotas for gender, age and region.