Recolight, the leading WEEE compliance scheme, is pleased to announce the appointment of Glenn Christie from Tungsram Lighting to the Recolight Board.
Glenn, a Product Line Leader for lamps and drivers at Tungsram, brings with him 15 years of experience working in the electrical and electronic manufacturing sector.
On joining the Recolight board Glen said:
"With the introduction of WEEE Open Scope, I join Recolight in exciting times. Scheme membership is increasing, and there is a great team of dedicated staff. I look forward to working with the board as the business continues to grow."
Commenting on the news, Recolight Chief Executive, Nigel Harvey said:
"We are delighted that Glenn is joining our Board. His knowledge of the lighting sector will be a significant helps as Recolight's strategy continues to evolve."
About Recolight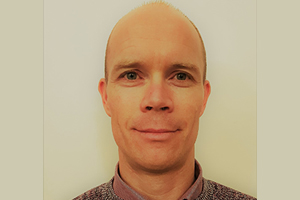 Recolight is the leading UK WEEE compliance scheme for the lighting industry, taking on responsibility for its members' WEEE compliance, giving their customers access to the UK's most comprehensive free lamp collection and recycling service, and helping to ensure that as many lamps as possible are kept out of landfill.
Recolight's comprehensive offering makes it the preferred WEEE scheme for the lighting industry, setting the standard for the sector. It is the only WEEE compliance scheme in the UK to provide integrated Lamp and Luminaire collection and recycling. It has the biggest UK-wide network of collection points for all WEEE lighting. As a result, since its founding in 2007, Recolight has funded the recycling of over 300 million lamps, LEDs and luminaires, more than all other UK WEEE schemes put together.
For more ifnromation about the WEEE compliance scheme visit the Recolight website www.recolight.co.ukor follow Recolight on Twitter @Recolight