​
There is no hiding that, until not too long ago, a faulty sink or a toilet that wouldn't flush would have led to three certain steps: assess the situation, phone a plumber, and welcome an experienced man with wrenches and hydraulic probes.
Hands-on trades have historically been dominated by male workers. However, as the years go by, this once-unsurmountable gender gap is slowly narrowing and softening. With an increasing demand for skilled workers in the industry and an array of attractive advantages, more women than ever before are considering a plunge in the field of manual trades.
Here, we take a look at the rise in popularity of hands-on roles filled by women over the years, delineating both the benefits of physical professions and the future of female tradespeople.  ​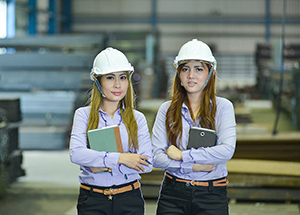 Changing perceptions
As mentioned, physical and hands-on jobs in the past were often reserved for male workers. But this doesn't mean that women have never had a say in the industry – it's just that they would be more unlikely to see them on a construction site or with a spanner in their hand.
Over the centuries, there have been several ladies who have played a notable role in the skilled trades field. Back in 500 BC, in China, Lady Yun innovated the processes of woodworking, helping her husband develop chalk lines and furniture design principles that persist to this very day. In the 1800s, Tabitha Babbitt patented a cutting, circular blade that was the predecessor of today's electrical saw. Whereas Emily Roebling, in the late 19th century, supervised the construction and completion of the world-famous Brooklyn Bridge.
It is fair to say that, in recent times, we are finally witnessing a rise in the number of women in hands-on professions. In fact, the number of women taking on construction and engineering apprenticeships in the UK has skyrocketed by 366% in the last five years. From 2009 to 2019, the estimated number of women working as builders, plumbers, and electricians jumped from 15,000 to 33,000.
In line with the increase of tradeswomen in the industry, people's perception of having a female builder knocking at their door has changed significantly. According to a 2019 poll conducted by the Federation of Master Builders (FMB), 38% of London homeowners would feel more positive about hiring a tradeswoman than a male builder. The reasons for this enlightening outcome are numerous. Respondents said they believed that female tradespeople can be more respectful of their home, more trustworthy, more careful to detail, and possibly friendlier, customers are happy to rely on female builders to complete skilful tasks in their house.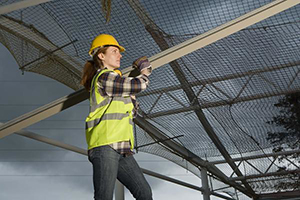 That said, builders are not yet the most popular trade jobs for women to have. As of 2021, 33% of females in the British skilled trade industry were painters or decorators, followed closely by plumbers and heating-related fixers (28.38%). Interestingly, when a separate survey asked which trade women would be most interested in learning, the most frequent answer was an electrician.  
Appealing benefits of hands-on jobs
Apart from acquiring a new set of useful skills, hands-on roles have a wide range of benefits. With the current skills shortage in the UK, the demand for tradespeople is incredibly high. This is an excellent opportunity for anyone who is in search of a career path to clinch a profession that can guarantee both certainty and a secure income.
One of the beauties of trade roles, which make them particularly appealing to women, is the possibility to have a better work-life balance. In fact, it has been found that 80% of female tradespeople in Britain are their own boss, and employ on average a couple of helpers. This allows women to have more flexibility to juggle their work and family commitments by planning and delegating tasks according to their schedules.
What's more, tradespeople can enjoy great payslips. There is even a good chance that skilled tradespeople, from electricians to scaffolders, can receive a higher salary than university graduates. Not to mention the opportunity for significant career progression, which is an aspect that will drive and motivate a truly ambitious woman.
The future of tradeswomen ​
The future seems bright for women hoping to enter the world of hands-on jobs, and female interest in the sector is growing exponentially. Once a predominantly male academic route, engineering courses are now seeing a rise in female students. In fact, 10% of engineering students are now female.
With women's increasing desire for physical roles and manual jobs, it is no surprise that there has also been a rise in aspiring tradeswomen looking for appropriate vehicles. In fact, for all van quotes last year, one in ten were females. Van leasing, in this respect, could offer budding traders a great opportunity to start their career with the right vehicle and at a reasonable cost.
Jonathan Beadle, Commercial Manager at Van Ninja, says that "it is great to see more and more women dedicating themselves to skilled trades.
"It is an extremely rewarding career," he adds, "and one that opens the doors to a large range of exciting opportunities.
"Whether you are aiming to become an experienced plumber, electrician, or builder, leasing a van grants you the possibility to pick a small, big, or medium-sized van that will safely store your tools and drive you to your next mission."
Ultimately, as the demand for trade continues to grow at a fast rate, women are finally embracing the opportunity to have a go at hands-on jobs. As things stand, there is a wide pay gap difference between men and women in the trade industry. With an increasing number of the tradeswomen in the sector, the next step is to achieve equal salaries.
How many skilful tradeswomen will be knocking at the door in the near future? We hope as many as possible!
Sources
https://www.gocompare.com/van-insurance/women-in-trade-report/
https://www.huffingtonpost.co.uk/marianne-stenger/women-manual-trades_b_11384554.html
https://www.thelandsite.co.uk/articles/why-more-women-should-consider-working-in-skilled-trades
http://www.infrastructure-intelligence.com/article/mar-2018/construction-apprentices-will-earn-more-university-graduates-says-fmb
https://trustedtraders.which.co.uk/for-traders/articles/we-can-do-it-women-working-in-skilled-trades
https://www.pressreleasepoint.com/more-third-londons-home-owners-would-prefer-female-tradesperson
https://siteyard.co/blog/3-30-womens-history-in-skilled-trades ​