For more than a decade XS Training Ltd has built its reputation in providing online training course for improving and experienced electricians looking to gain their NVQ Level 3 qualification – and in doing so becoming eligible to apply for the highly sought after ECS Gold Card from the JIB.
Courses such as the: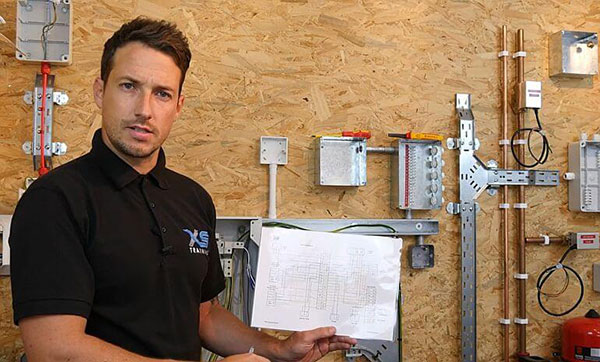 NVQ 2346-03 Level 3 Electrical Installation
NVQ 2346-03 Level 3 Electrical Maintenance
NVQ 2357 Level 3 Electrical Installation
18th Edition Online Course,
and the ground-breaking AM2/AMS2/AM2E Preparation & Revision course which has had excellent results in boosting the number of candidates passing their AM2 Practical Examination (Unit 399) at the first time of taking to over 85%.

This is still very much at the core of what they do today, although in recent years they have added a far wider range of courses and services for aspiring and improving electricians through their XS Training Academy.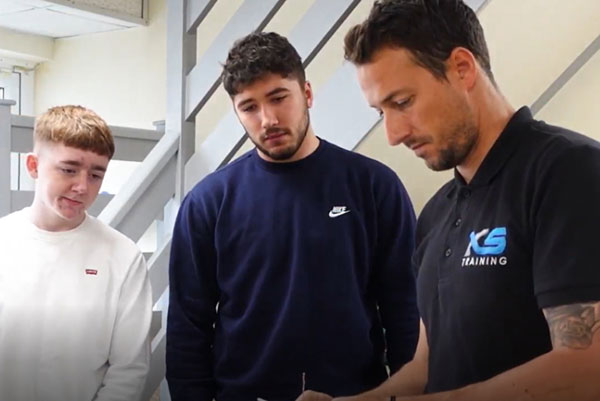 C&G 2391-50 Initial Verification
C&G 2391-51 Periodic Inspection & Testing
C&G 2391-52 Initial Verification & Periodic Inspection & Testing
C&G 2919-01 Electric Vehicle Charging Point Installation
and PAT – Portable Appliance Testing.
But now they have gone right back to very beginning of the journey for any aspiring electrician and – following the same format of video and mixed media learning styles devised for previous courses – created their own C&G 2365 Level 2 Diploma in Electrical Installations (Beginners Foundation Course) & C&G 2365 Level 3 Diploma in Electrical Installations online courses.
C&G 2365 Level 2 & Level 3 Diplomas in Electrical Installations Online Courses
The Level 2 qualification is designed for brand new entrants to the industry – for aspiring electricians not already started on an Electrical Apprenticeship and with very little, if any, experience.
The Level 3 Electrical Installations Diploma is aimed at those who have already completed the Level 2 Diploma or have sufficient current relevant experience and knowledge of the industry.
You must be over the age of 18 to start these courses and it is recommended to have achieved Level 2 in English and Maths. However, this is not a requirement, and the course can still be successfully completed without any prior qualifications.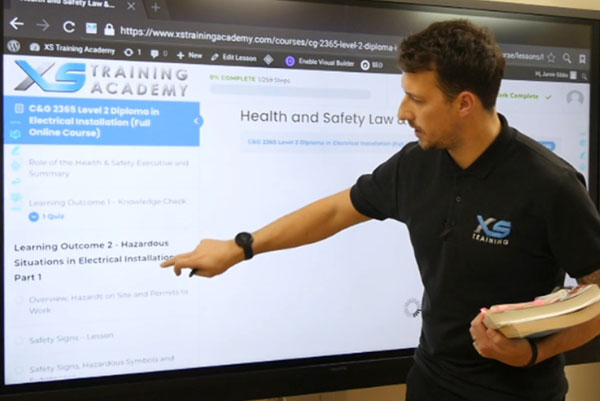 There are FIVE subject units within the City & Guilds 2365 Level 2 Diploma:
Unit 201: Health and safety in building services engineering
Unit 202: Principles of Electrical Science
Unit 203: Electrical installations technology
Unit 204: Installation of wiring systems and enclosures
Unit 210: Understand how to communicate with others within building services engineering
Unit 204: Installation of wiring systems and enclosures is a Practical Unit taught in XS Training's own Training & Test Centre in West Yorkshire, but all the other units are online and so can be studied at the individual learner own pace and time, and in the comfort of their own home.
More information about this course can be found at – https://www.xstraining.com/city-guilds-2365-level-2-diploma-in-electrical-installations/
Within the C&G 2365 Level 3 Diploma there are SIX subject units: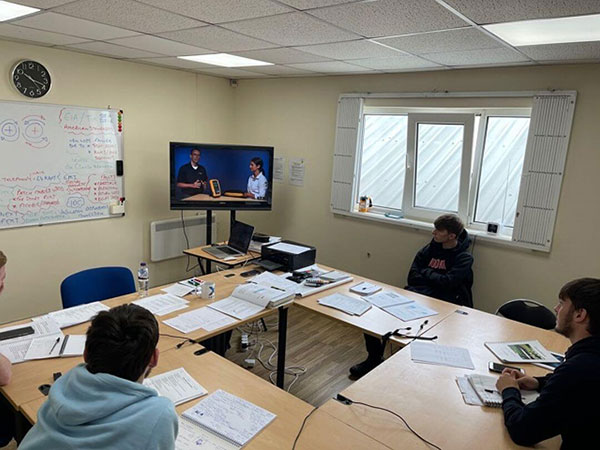 Unit 301: Understand the Fundamental Principles and Requirements of the Environmental Technology Systems
Unit 302: Principles of Electrical Science
Unit 303: Electrical Installations: Fault Diagnosis and Rectification
Unit 304: Electrical Installations: Inspection, Testing, and Commissioning
Unit 305: Electrical Systems Design
Unit 308: Career Awareness in Building Services Engineering
With the Level 3 Diploma the means by which a learners knowledge, skills and understanding is assessed are different to the Level 2 qualification. Assessment types vary between units but can be either by online, written, or practical exam.
More information about this course can be found at – https://www.xstraining.com/city-guilds-2365-level-3-diploma-in-electrical-installations-online-course/
Successful completion of these qualifications will provide the practical skills and knowledge and a firm foundation to progress further – and ultimately onto a qualification such as the Level 3 NVQ Diploma in Electrotechnical Technology (2357) which can lead to becoming a fully qualified electrician.
Whether you're an experienced electrician looking to gain your ECS/JIB Gold Card, an electrical improver, or a beginner looking to take your first steps in the electrical industry then XS Training is here to help and guide you on your journey.
Get in Touch with XS Training & Find Out More TODAY.

Website: https://www.xstraining.com
Email: enquiries@xstraining.com
Telephone: 01535 657059
Social Media links
https://www.facebook.com/XSTraining
https://twitter.com/XSTraining
https://www.linkedin.com/in/xs-training-ltd-638a7539/
https://www.youtube.com/c/XSTrainingLtd
https://www.instagram.com/Xs_training_ltd/