For many companies in the electrotechnical sector, Trade Credit Insurance (TCI) is an essential ingredient in their dealings with suppliers. It gives much-needed confidence to enter into contracts. But due to COVID-19 and increasing cashflow difficulties, businesses have faced the risk of credit insurance withdrawn, or premiums increasing to unaffordable levels.
In early June, the Government announced that Trade Credit Insurance will receive up to £10 billion of government guarantees. This Trade Credit Reinsurance Scheme, which has been agreed following extensive discussions with the insurance sector, will see the majority of TCI coverage maintained across the UK.
The EDA welcomes the Scheme and is delighted that EDA Board Member and MD of LEW Electrical Distributors, Andy Johnson, has joined the Construction Leadership Council's (CLC) Insurance and Surety Working Group, that will help to shape the package to shore up the TCI sector.
The Working Group has issued a new guidance document for businesses, which is available to download via the EDA's COVID-19 Hub at www.eda.org.uk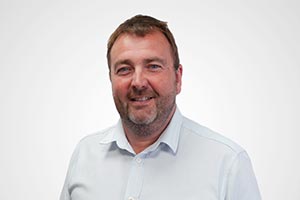 "Many construction and maintenance supply chain businesses, including electrical wholesalers, builder's merchants, manufacturers and suppliers, use TCI" explains Andy. "It gives them the confidence to trade with one another, providing protection when customers do not pay their debts owed for products or services.
"This new guidance aims to provide practical advice and considerations for discussions with brokers and insurers when seeking TCI. It also provides an outline of the TCI Reinsurance Scheme between Government and insurers.
"I am delighted to be a part of the new Working Group to bring our sector's voice to the table."