​
C.K Tools, the hand tool specialist, is warning the electrical trade to watch out for fake versions of its top-selling Cable Cutter (3963) after being targeted by counterfeiters.
Carl Kammerling International, the parent company of C.K Tools was alerted when a loyal customer questioned the quality of a recent purchase, sourced through an independent seller.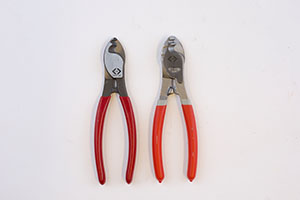 ​Having been at the forefront of hand tool manufacturing for more than 100 years, C.K Tools is asking all trade professionals to be vigilant and double check any cable cutter before purchase, to ensure they get the quality product they are used to. 
Although the printed packaging is reasonably convincing the fake is easy to identify – the handles are a brighter red than the genuine C.K Tools item and have a grey collar at the top. Additionally, it has 'CR-V' forged on the head, does not have a black finish and the blade geometry is poorly designed.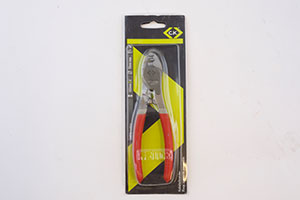 Tom Meyerratken, Managing Director at Carl Kammerling International, said: "Whilst imitation is the sincerest form of flattery, we are concerned that trade professionals across the country are being cheated by these poor-quality rip-offs.
"The counterfeits have been traced to a single distributor in the south of England and at the time of writing legal action is in process, but it's not known if they have made their way to other parts of the country. Therefore, in the immediate future please do double check the cutter handles and head as per our guidance before completing any purchase." ​