InstallerSHOW is delighted to announce that it will be offering a dedicated solar zone, designed to give visitors the tools and information they need to succeed in this crucial sector.
Supported by Solar Energy UK and MCS, it will incorporate interactive demo sessions to boost knowledge of solar technology, battery storage, inverters, finance for the market, upskilling opportunities, and more.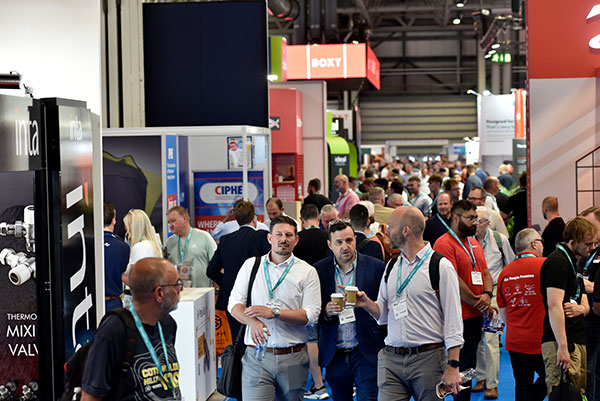 Cherry Parker, Director of Business Development at Solar Energy UK, said: "Our goal is to build a clean energy system for everyone's benefit, and our commitment to working with InstallerSHOW gives us a great opportunity to further that aim."
Ian Rippin, CEO of MCS, added: "With UK homeowners quite rightly worried about the cost of living amid rising energy costs, we are seeing more solar installations registered on the MCS Installations Database. What's more, our certified contractor base continues to grow as more companies than ever before are diversifying into solar as more new entrants also join the industry, capitalising on the huge rise in solar.
"There is a constant need to upskill the industry and meet increasing levels of demand and as part of our ongoing commitment to green skills, we are working with SEUK and InstallerSHOW to reach and support as many potential solar contractors as we can – there's never been a better time to get into solar."
Mike Costain, Managing Director at Lyrical Communications, added: "Harnessing and storing solar energy is an essential part of our energy future, and our partnership with Solar Energy UK and MCS gives us a platform to deliver core information to InstallerSHOW's visitors."
Registration for this year's InstallerSHOW, taking place at NEC Birmingham from 27-29 June, is open now. Sign up for a free visitor pass here 
In addition to Solar Energy UK and MCS, exhibitors at InstallerSHOW covering solar and battery storage include: CEF, SKE, SolarEdge, Fronius, Midsummer Energy, Huawei , Van der Valk , Nuenta, Soltec, NIBE, Viessmann, myenergi, Effizency, City Plumbing, Green Building Renewables and more.