For those working in the electrical industry, it's a well known fact that things are forever changing. Standards are regularly assessed, techniques are revised and improved, technology makes leaps and strides in advancements. With such change happening all the time, it's not always easy to keep up. Hence, the role of any individual working in the field of electrics come with the knowledge that constant education and training is needed. You have never learned everything you need to know about the industry!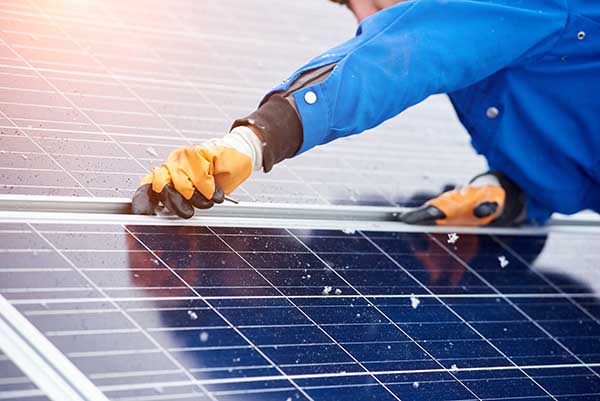 One technological advancement that is changing the game of electricity is that of solar power. While it's been in usage for many years, it's now that the innovation is starting to pick up momentum. The climate crisis is one influencing factor behind this, as many businesses and individuals strive to make positive changes to reduce their carbon emissions and switch to renewable sources of energy that don't damage the planet in the way that traditional sources like coal and gas too. On the other hand, the economic crisis is playing a role in pushing people towards solar power. As the cost of living continues to rise and fuel bills continue to increase, solar power is becoming increasingly more attractive due to its cost efficiency. Commercial solar solutions installer Western Industrial, says that the use of solar power is growing in popularity in recent years due to the benefits it provides. Evidently, changes in the world's scene are influencing changes in the electrical field therefore it's paramount that industry professionals stay abreast of these changes and confident in their understanding of it.
How Does Solar Power Work?
So, how exactly does solar power work? How does technology turn the rays from a burning start 93 million miles away into usable electricity that can power a home, a business, or even a car? The renewable energy source of solar power is captured by solar panels. These solar panels are made up of photovoltaic cells which absorb the sunlight and the created energy generated electrical charges that move in response to an internal electrical field. This causes electricity to flow. The captured rays from the sun can thus be converted into direct current electricity (DC). Then, this electricity can be further converted into alternating current (AC) in order to be used in a household setting. With the variety of solar panels that are currently developed and available, people can find a solution for any size of need or application. While a rooftop solar array could power a hone, a small portable solar panel could be used to charge a mobile phone. The applications are endless, so it's up to electrical experts to improve their knowledge and understanding of the solution so as to confidently advise clients and assist them in their purchases and installation.
A common misconception is that solar panels can only generate power on bright sunny days, but only a small level of daylight is needed to capture the sun's energy. Furthermore, the installation process is not as complicated as people may be lead to believe. The DC wiring from the panels that are installed is run into the building. Inside the building, it is the responsibility of a qualified electrical to connect the inverter in the building's electricity supply. He can than install any safety equipment necessary to make the installation safe.
Powering the Future
The sustainability of solar power is the driving force behind the innovation, offering financial and environmental benefits that are hard to ignore. To contribute to a better personal life and to the health of the planet, it's expected that more and more people will endeavour to turn towards sustainable energy lie solar power. Therefore, it's time to get clued up and filled in on the electrics behind solar power!