Gira, one of the world's leading full-range suppliers of intelligent system solutions for building management is in the running for two more awards this 2019, shortlisted for 'BEST BATHROOM ACCESSORY BRAND' and 'BEST KITCHEN COMPONENT BRAND' BKU Awards.
The BKU awards launched in 2015 and in association with Bathroom & Kitchen Update Magazine, is designed to recognise the retailers, brands, people and services that make the Kbb industry great.
Making it as a finalist in both the Bathroom and Kitchen Award categories, Gira UK has been shortlisted for the following BKU Awards 2019:
BEST BATHROOM ACCESSORY BRAND

BEST KITCHEN COMPONENT BRAND
The awards are judged by an online vote, OPEN NOW, and call upon all leading professionals and associates within the KBB industry to cast their vote: closes on 26thApril 2019.
The results are then calculated and the winner is revealed at the awards ceremony taking place on Thursday 20 June 2019 for an afternoon of celebrations at the Pavilion, Tower of London.
Gira needs you! Vote Gira to WIN here https://www.bkuawards.co.uk/vote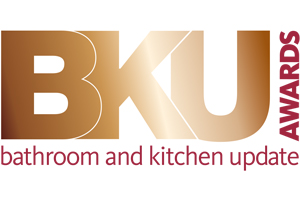 Mark Booth, Managing Director, Gira UK says:
"To be shortlisted for two awards in the Kbb sector is a real honour, and market indicator that our recent efforts on training, expansion and product/brand awareness have gained real momentum in the marketplace. Striving for over 100 years to make building technology smarter, more secure, energy efficient and most of all, user friendly, we are pleased to have the opportunity to enter the kitchen and bathroom market with our intuitive range of smart products and solutions, communicating directly with our peers by virtue of an industry peer recognition voting system."
"Do you like what we do? Vote Gira to WIN by voting online at www.bkuawards.co.uk/vote and help us to continue to change the face of intelligent build solutions and how the market perceives the future of modern kitchen and bathroom spaces."