The Essentra Components range of high quality, low cost terminals are now available at an even lower, specially reduced cost up to 50% discount.
High conductivity and long-life crimp joints are quickly formed using a crimping tool on both uninsulated or polyamide insulated options listed.
Available styles include ring, spade and tubular terminals, cord end terminals and butt connectors. Applications include electrical installation, domestic appliances, heating industry, automotive industry, cabinet and panel building where ensuring a complete and secure connection is essential.
Essentra Components cable terminals for manufacturers and contractors are part of th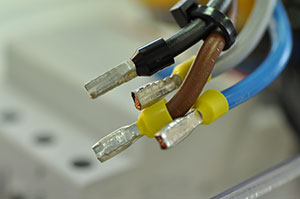 eir one-stop-shop, fast delivery from stock service now at even lower cost – up to 50% discount – and may be evaluated for production/installation with free samples on request.
The Essentra Components Electrical catalogue is available to request and more information on the cable terminal range and relevant offers may be found at www.essentracomponents.com/en-gb/fibre-wire-cable-management.
Further information on Essentra Components products can be found on the Essentra Components website – www.essentracomponents.com or contact sales@essentracomponents.com. Follow them on social media: https://facebook.com/essentracomponents/, www.linkedin.com/company/essentra