Schneider Electric, the leader in the digital transformation of energy management and automation, has partnered with Ryse Energy, the global leader in decentralised renewable energy systems, to design and implement a new standardised control system using proprietary intellectual property (IP) for small wind turbines, providing the ideal innovative solution to connect energy users to the grid.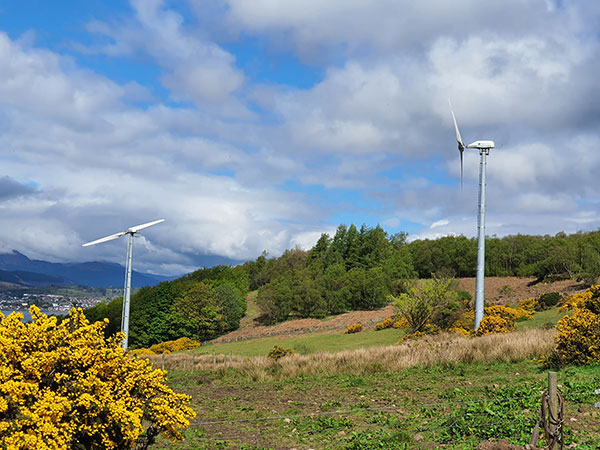 Ryse Energy is an innovative and fast-growing primary manufacturer of small wind technology with manufacturing capabilities in the UK, Spain, and India and has one of the most diverse and advanced technology portfolios across the renewable energy industry. It offers wind and solar as standalone technologies, either grid-connected or off-grid with energy storage and creates bespoke and reliable hybrid renewable solutions to help decarbonise a variety of sectors, including community power for rural electrification.
Building better connections to the grid
Through its R&D partnership with Schneider Electric, Ryse Energy has been able to leverage cutting-edge hardware, software, and expert insights to design a new, proprietary, standardised control system for its 11kW small wind turbine, encompassing all panel components such as sensors, limit switches and capacitor banks for improved power quality.
The turbine is typically used in the agricultural sector and light industrial settings or to power residential communities, helping to deliver greener, more affordable and more secure energy from a decentralised and renewable source. By integrating Schneider Electric's EcoStruxure Machine Expert within the control panels – one of the market's most modern and powerful tool-based software platforms – energy users benefit from more active management of their energy use, including the ability to store any surplus energy generated for future use, or even to sell onto the grid.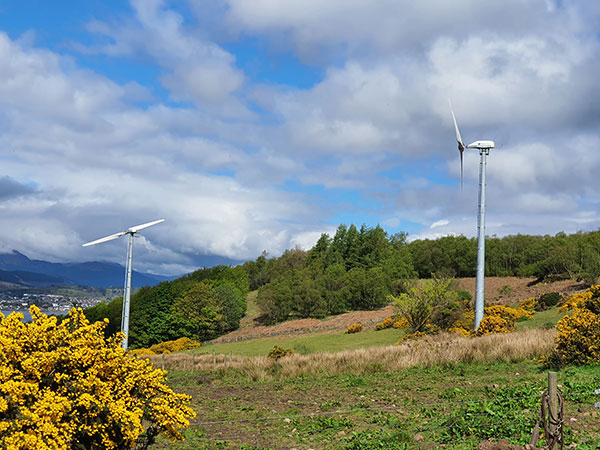 Ryse has already deployed more than 4,000 small-scale wind turbines across all seven continents and is currently working with Schneider to connect 25 new wind turbines in agricultural settings across the UK & Ireland using the new standardised control system.
Ryse Energy and Schneider Electric are working with BPX, Schneider Electric's UK Alliance Master Industrial Automation Distribution partner, driving the Integrated supply chain strategy and providing the technical support for the successful project implementation.
"The next ten years will be known as the "electric decade", promising a low-carbon future powered by a reliable and resilient supply of smart and clean renewable electricity. However, that is only possible if we invest in technology to cater for the growing demand for clean electricity and a growing supply of decentralised renewable generation. The energy crisis has injected much more urgency into reaching this, not least in energy-intensive industries such as agriculture where we have seen a significant increase in enquiries from across the UK and Ireland," said Mark Yeeles, Vice President, Industrial Automation UK & Ireland at Schneider Electric.
Ryse Energy has brought its intellectual property in-house, reduced its reliance on third-party supply chains and taken advantage of opportunities to upskill its existing workforce.
"Through our partnership with Schneider Electric and the creation of an internationally compliant solution, we aim to expand our global footprint and pave the way for transforming the power sector. We share the same vision and values and there is a huge opportunity to work together to increase access to clean, affordable, and reliable renewable power globally," said Richard Caldow, CEO of UK, Europe & Americas at Ryse Energy.